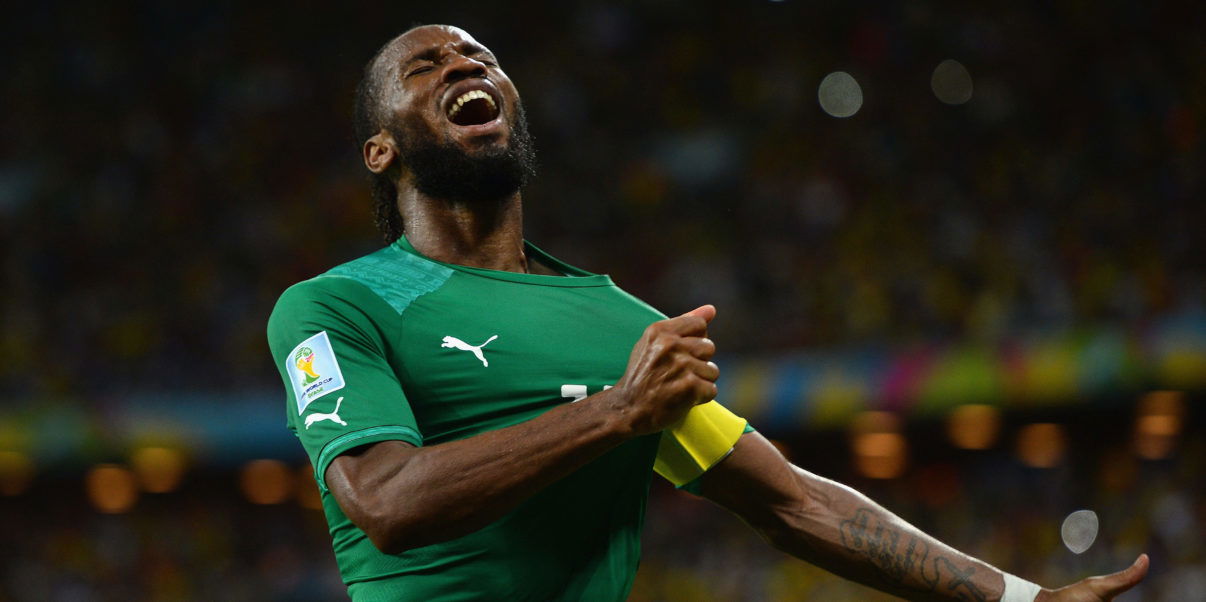 The day Didier Drogba stopped a Civil War
October 8th, 2005.
The Ivory Coast are welcomed by Sudan for a World Cup qualifying match that they had to win, otherwise, they would not be going to the finals in Germany. They managed to secure a victoy with a 3-1 win that came unexpectedly easily. The Ivory Coast were in a World Cup for the first time in their history!
Back at home, thousands of people celebrated on the streets. Since 2002, there had been a civil war in the north side of the country, where the rebels had occupied many important cities; thus hundrends of civilians had died.
In Sudan, a TV channel showed the thrilled Ivorian players celebrating, when, Didier Drogba took a microphone and asked for silence. He spoke to all Ivorians, stating that they achieved this by being united; thus they should remain. The whole team begged for the war to stop and asked for elections. Everyone was so touched, that after three years, the war almost stopped.
In 2007, Drogba was once again the man who put an end to the warfare. He proposed to the FA that the next home match should be played in a new stadium on the north side of the country, occupied by the rebels. The FA agreed, so, for the first time in history, Ivory Coast was united and the match was played there.
We all agree that Didier Drogba was a fantastic player who had some noteable achievements, scored many important goals and won plenty of trophies.
However, the best moment in his career definitely is saving his country from disaster.
---