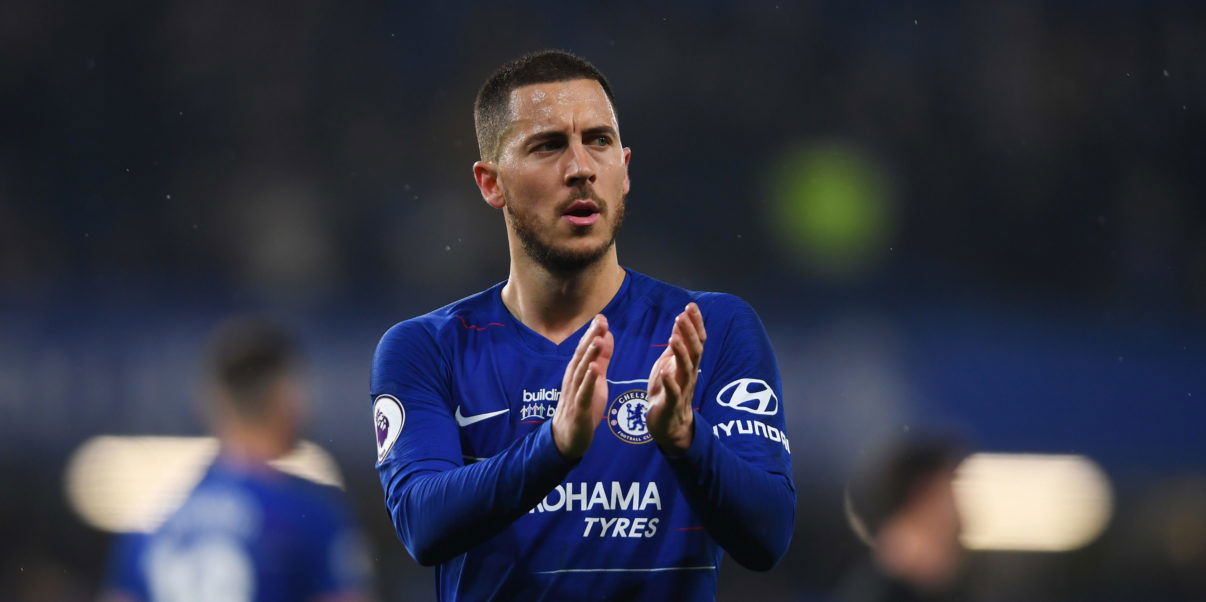 Chelsea fans vote for Eden Hazard's top five goals at the club so far
Eden Hazard was magnificent as Chelsea eased to a 2-0 victory over West Ham United on Monday night.
The Belgian turned in an effortlessly brilliant display for the Blues and led them to a comprehensive win.
He opened the scoring with a breathtaking solo goal as he drove from just inside West Ham's half to cut through their defensive lines before finishing low into Lukasz Fabianski's net.
Hazard capped a fine performance with a late goal, too, doubling his tally for the night and sending Chelsea fans home with his name on their lips.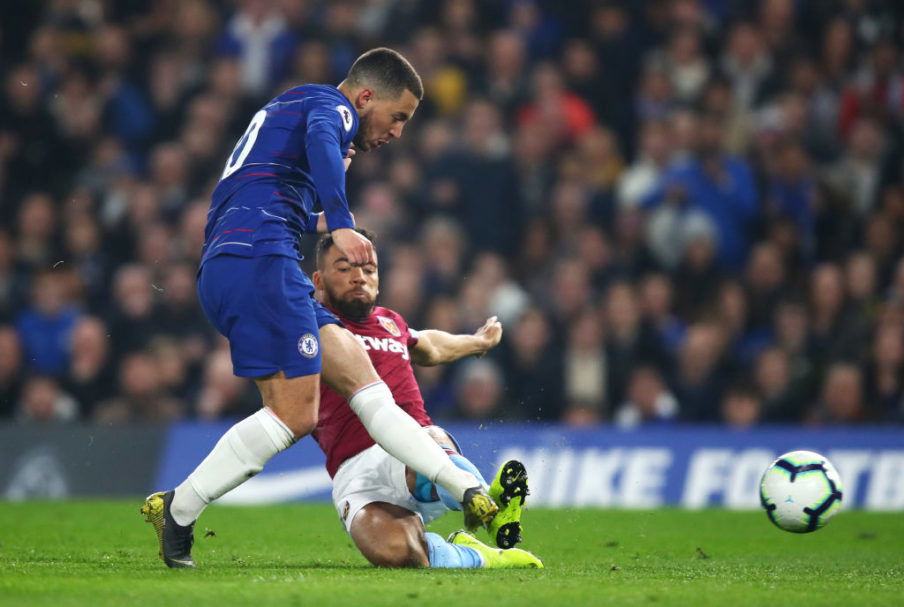 Outstanding individual efforts have hardly been uncommon for the winger since his arrival at Stamford Bridge, and following his sublime goal against West Ham, we ran a duel asking the Blues supporters to vote for their favourite.
The results are in, and some cracking strikes have been included in the most-voted efforts.
Join us as we count down Eden Hazard's best five goals in a Chelsea shirt, as voted by the participating supporters!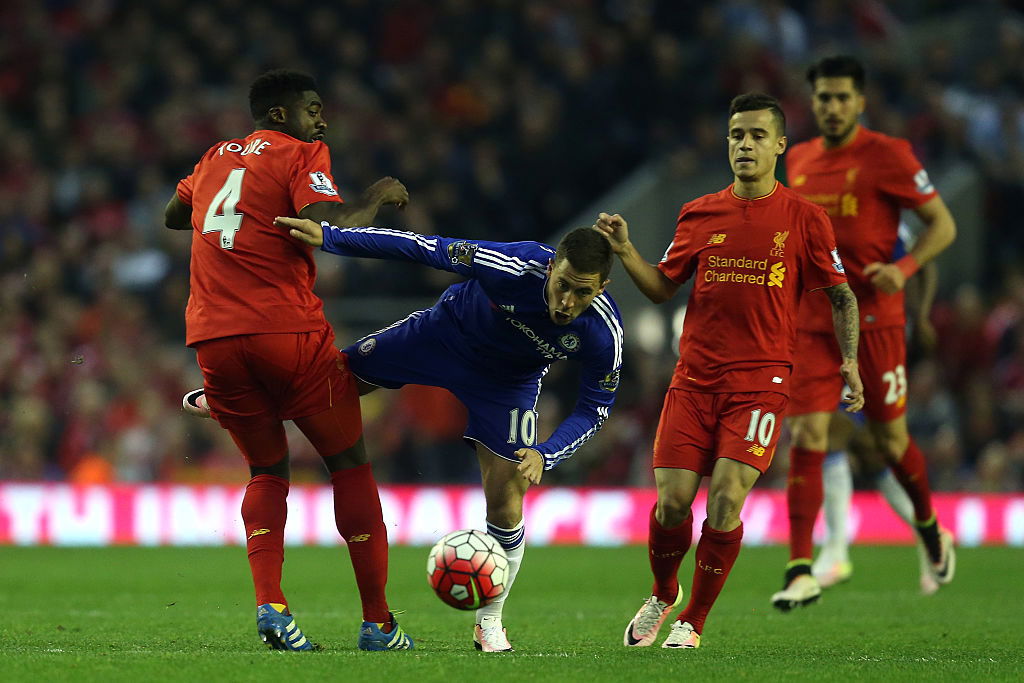 5. Hazard's solo goal against Liverpool in 2016
Hazard has a knack for stealing the show when he plays against Liverpool, and he scored a tremendous solo effort when he faced the Reds in the 2015/2016 season. This goal took 62% of the voting.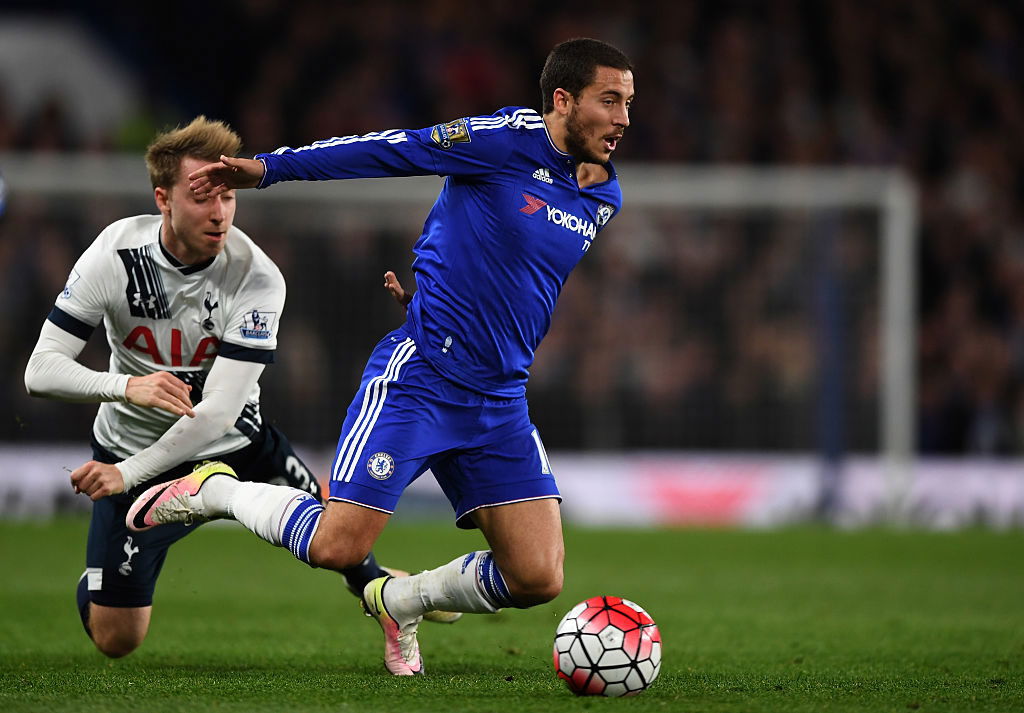 4. Hazard's strike to derail Tottenham's title hopes in 2016
Hazard essentially clinched the title for Leicester City by scoring a superb goal against Tottenham Hotspur towards the end of the 2015/16 campaign. He linked up with Diego Costa brilliantly to curl the ball into Hugo Lloris's top left corner. This strike took 66% of the Blues fans' votes.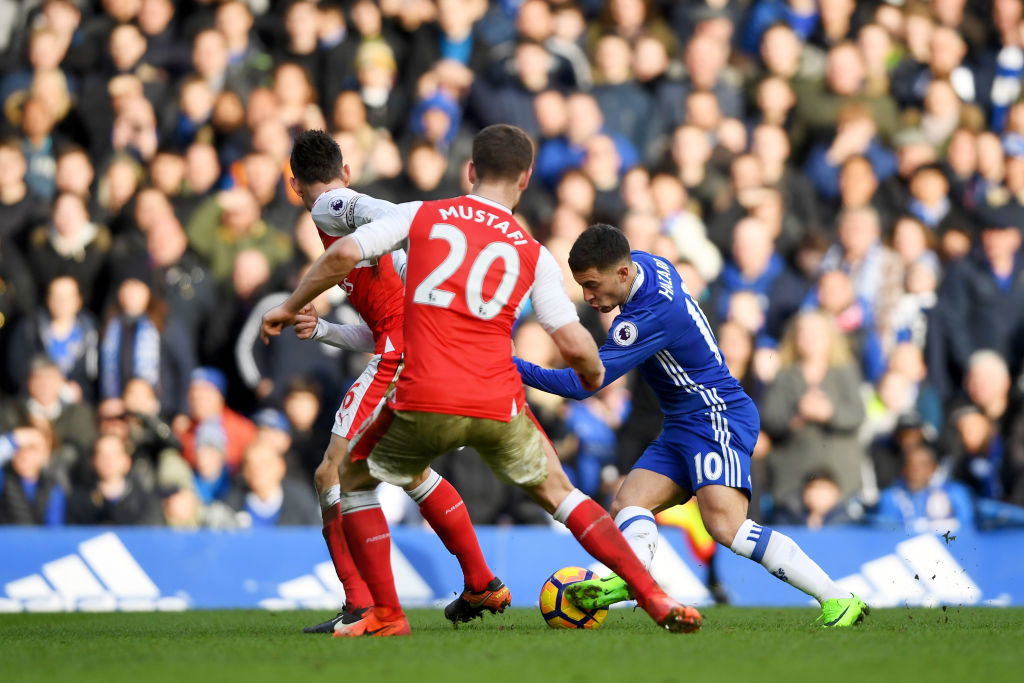 3. Hazard single-handedly cuts Arsenal apart in 2017
Hazard scored a memorable goal against Arsenal in the 2016/17 season, leaving Francis Coquelin on his backside after running from deep before taunting the Gunners defenders and clipping past Petr Cech. This wonder goal comes in at third with 74% of votes.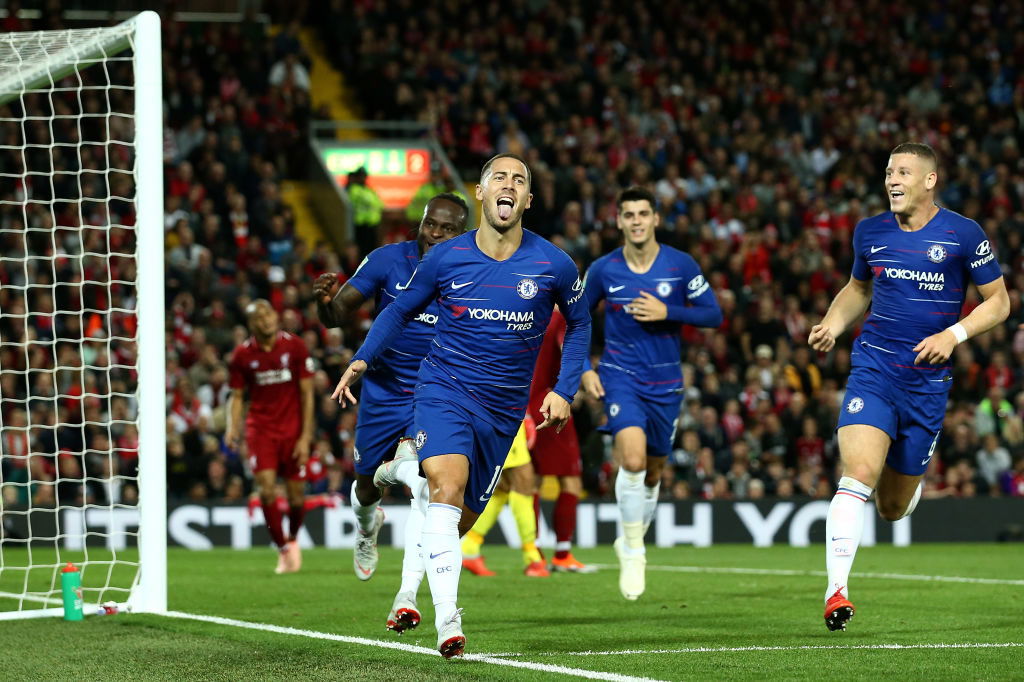 2. Hazard stuns Anfield in Carabao Cup clash in 2018
Earlier on this season, Hazard lit up Anfield once again with a phenomenal goal. He spun inside two Liverpool defenders before unleashing a thunderous effort beyond the reach of Simon Mignolet, helping Chelsea to a 2-1 win in the Carabao Cup. This goal was voted as his second-best ever for the club, with 77%.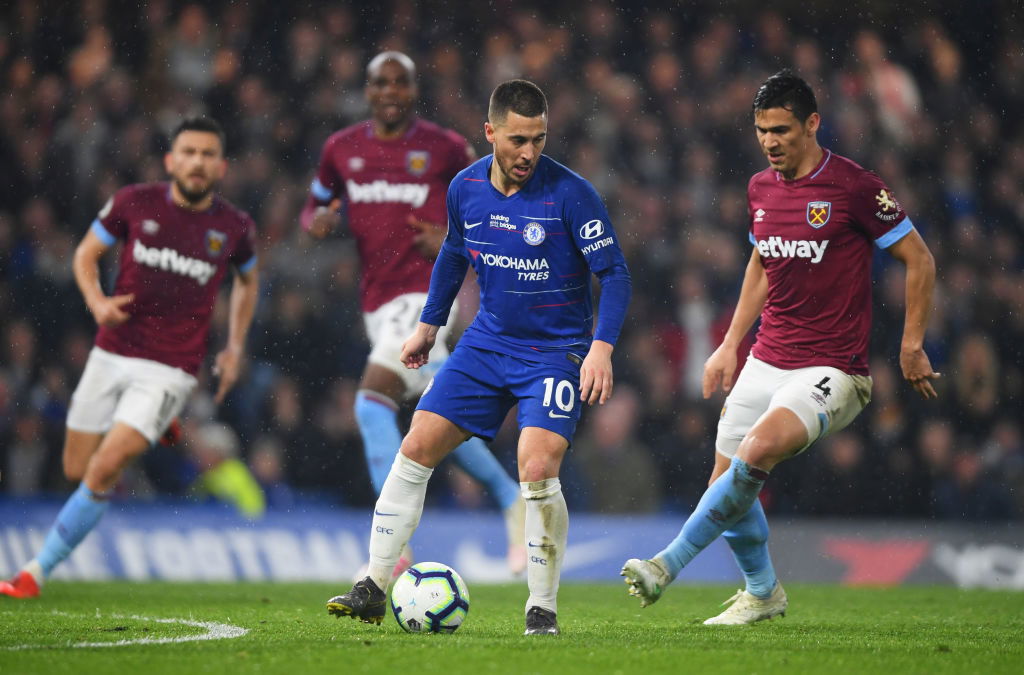 1. Hazard steals the show against West Ham on Monday
Recency bias or simply the best? Either way, the participating Chelsea fans voted for Hazard's excellent solo strike against West Ham on Monday as his greatest ever goal for the Blues. 
After peeling away from challenges in the middle of the park, Hazard weaved his way through the Hammers' defence before slotting home with more than a touch of class. 
This goal took a massive 83% of the votes and earned the number one spot.
---