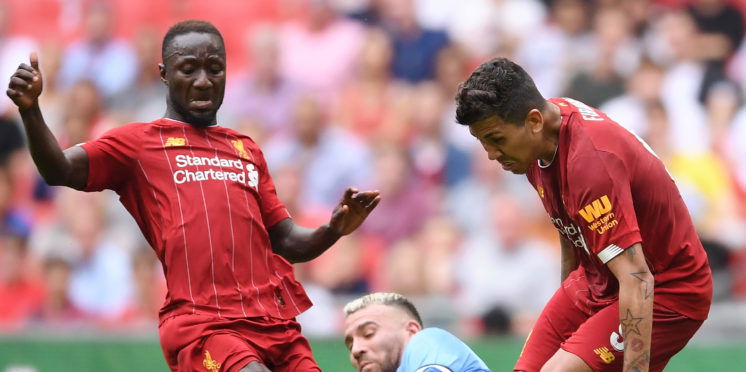 Fans react as Naby Keita suffers fresh injury ahead of Super Cup
On the eve of the Super Cup Final between Liverpool and Chelsea, Naby Keita is reportedly injured and limped out of Liverpool's training session.
He was walking with Liverpool's physio which could suggest it could be a recurrence of last season's injury.
Liverpool fans are eager to see Naby Keita play. His dynamism and flair gives Liverpool's midfield a new option and is joyous to watch.
However, due to this suspected injury, Liverpool fans will be on hold to watch him play for the current European champions.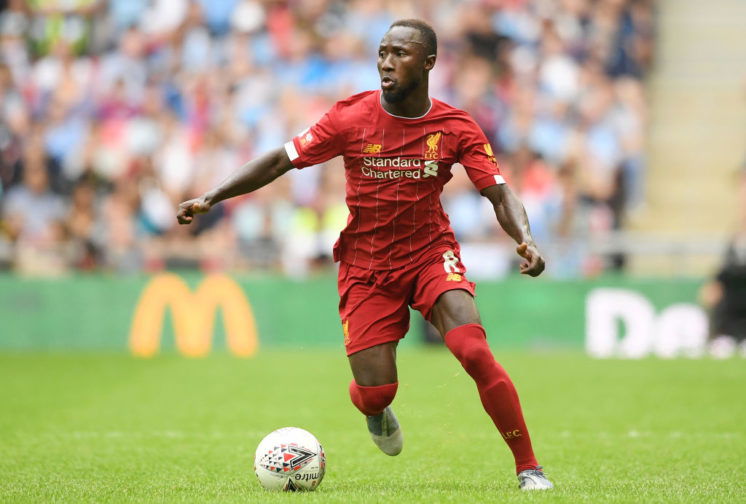 At the back end of last season, the Guinean international hit form at the right time but got injured and missed the latter stages with a groin injury.
Keita was also ruled out for the remainder of the Africa Cup of Nations, after picking up a knock with Guniea too.
The 24-year-old was an unused substitution on Friday, which indicated Keita starting tomorrow could be a possibility. However, the reported injury now suggests otherwise.
Naby Keita's injury made many Liverpool fans upset on Twitter. This is what they had to say:
Twitter: Naby Keita getting injured the day before what could have potentially been a huge game to kick start his season jus… https://t.co/JMlJLWYnbN (@KloppStyle)
Twitter: i'm gonna take a nap and when i wake up i want to see keita fine and fit for tomorrow. (@LFCVik)
Twitter: @BabyKeith8 @Mobyhaque1 I hope its just tightness all my hopes are on on this guy , hope its nothing but tightnes… https://t.co/doSnnpOlKS (@dr_j_83)
With Alisson already injured for a few weeks. Liverpool fans and Klopp will hope that there is nothing serious with Keita.
---