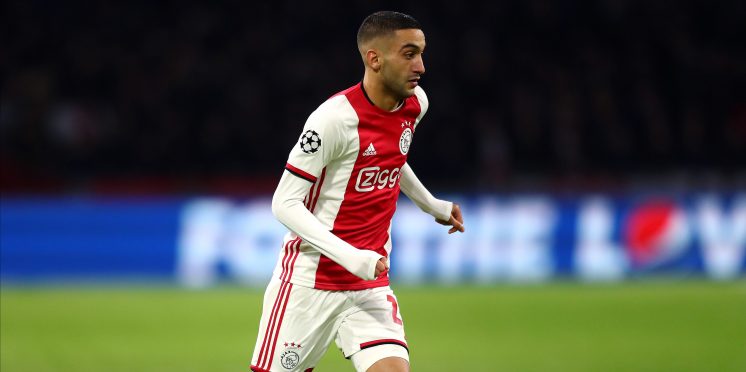 Chelsea are getting a bargain with Hakim Ziyech transfer
Chelsea FC is an English football club that was started in 1905. It has won many awards including six English Premier League titles and six European trophies. Stamford Bridge is Chelsea's home ground. A few days ago, Chelsea announced that it has signed Hakim Ziyech. Read on to learn more about the Moroccan footballer and why Chelsea is getting a bargain for his transfer.
Hakim Ziyech
Hakim was born on March 19, 1993, in Dronten, Netherlands. He is a left-footed midfielder with amazing dribbling and finishing skills. Ziyech was among the top footballers during the 2018/2019 UEFA Champions League season. The Moroccan player makes difficult passes that break down solid defense lines.
Club Career
Hakim joined the ASV Dronten and Reaal Drontent youth academy in 2001. He later moved to the Heerenveen academy in 2007. The attacking midfielder debuted for Heerenveen on August 2, 2012, in the Europa League third qualifying round against Rapid Bucuresti. He played his first Eredivisie game for Heerenveen on August 10, 2012, against NEC Nijmegen. Hakim scored the first Eredivisie goal on August 10, 2013, against NAC Breda. Besides, the Moroccan footballer made an assist and scored on November 8, 2013, against Waalwijk.
Ajax signed Hakim on a five-year contract on August 30, 2016. He received a red card in September 2016 while playing against Panathinaikos. The midfielder scored the first Eredivisie goal for AFC Ajax on September 21. Ziyech scored the winning goal for Ajax in a UEFA Champions League semi-final against Tottenham Hotspur on April 30, 2019. Ajax signed another three-year deal with him in August 2019. But, it agreed with Chelsea to transfer him for 40 million euros. He will join the Blues next season.
Hakim's Transfer to Chelsea
Hakim's transfer resembles that of Christian Pulisic. Ajax didn't release Hakim in the January transfer period as it is aiming at the Eredivisie title. Ajax and Chelsea's deal is worth £33 million. It has £4 million add-ons which are a bargain for such a talented player who had caught the attention of other top English Premier League clubs like Liverpool and Manchester United. Pundits can visit https://www.th-footballfans.net/ to wager on Hakim.
If you compare Hakim's transfer with the one that Manchester United and Sporting Lisbon made for Bruno Fernandes, Hakim's deal is cheaper since Man United paid £62M for Bruno. The footballer played a crucial role when Ajax reached the semifinals in the Champions League while Bruno only played in two UEFA Champions League qualifiers.
Unlike Fernandes, Ziyech is versatile and can play in any wing as a central or attacking midfielder. Once Frank Lampard presents him at Stamford Bridge, he can use Hakim as an attacking midfielder together with Mason Mount or Tammy Abraham. Or, Callum Hundson-Odoi or Willian can play on the wings while Hakim plays as the attacking midfielder. Many Premier League fans are skeptical about how Hakim will adapt to the physicality and speed of the EPL.
Hakim helped Ajax advance in Eredivisie. It eliminated Juventus and Real Madrid from the UEFA Champions League knockouts. Hakim scored against the two clubs. He finished the Eredivisie season with 13 assists and 16 goals in 29 appearances. He won the clubs' Player of the Year award. The 26-year-old footballer made three assists for Ajax when it faced Chelsea at Stamford Bridge this season.
---