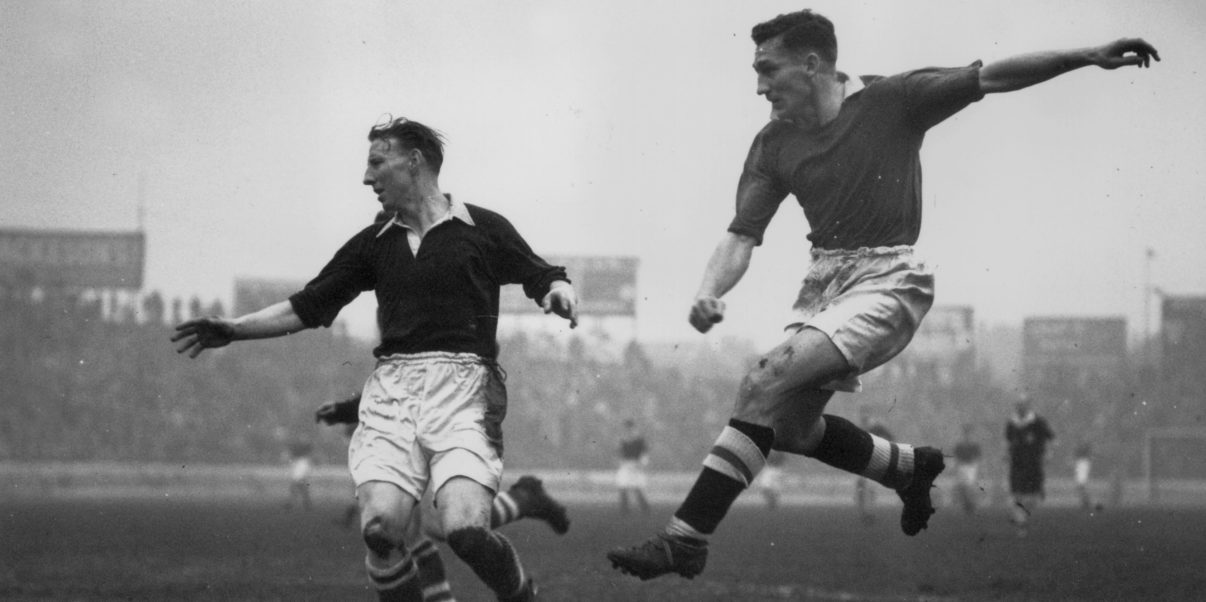 How the FA stopped Chelsea entering the European Cup
Stamford Bridge once again will host European football tonight when they welcome first timers Qarabag.
But it wasn't so long ago when Chelsea themselves were the first timers, featuring in their first Champions League season in 1999/00.
However, this would not have been the case when the Blues were invited to enter the equivalent the European Champions League at the time, the European Cup, in the 1955 season, after winning Division One the season before.
Chelsea even went as far as being placed in the draw and were scheduled to face Swedish side Djurgardens.
Chelsea manager Ted Drake had achieved high levels winning the league with Chelsea, and the club who was chaired at the time by Joe Mears were keen to compete at the highest level.
But unfortunately for the Blues, the then Football Association, which was a league committee, took a vote and vetoed Chelsea participating in the competition.
Alan Hardaker, the secretary of the Football League at the time, thought that Chelsea should not play in the competition 'for fear of fixture congestion and a loss of prestige for his own competition', as quoted by Chelsea historian Rick Glanvill (full article below).
During the early days of football, the English authorities were reluctant to join in with International competitions. In fact, they didn't even enter England in the World Cup until 1950, refusing to compete in the first three.
Following a committee meeting, the decision was made that Chelsea should not enter the European Cup, essentially withdrawing them from the competition with immediate effect. Mears was, of course, part of this committee but was powerless to contest the decision.
Hardaker was quoted as saying that the committee saw the European Cup as 'something of a joke' and 'at best, a nine-day wonder', according to Rick Glanvill, writing in The Official Biography – The Definitive Story of the First 100 Years. They felt so strongly about the idea, that the decision allegedly only took a matter of minutes to be reached.
If Chelsea had been allowed to play in the competition, they would have been England's first ever club to represent the country in the European Cup. However, it instead became Manchester United the following year. It wasn't that the FA allowed them, they, in fact, tried to stop them as well, but United manager Sir Matt Busby decided to ignore the request and took part anyway.
Some 44 long years later, Chelsea finally competed in the competition with the likes of Gianfranco Zola, Tore Andre-Flo and Marcel Desailly managing the take them as far as the quarter-finals.
Having won it in 2012, the Blues will tonight take part in a competition that has become adored by their supporters.
---