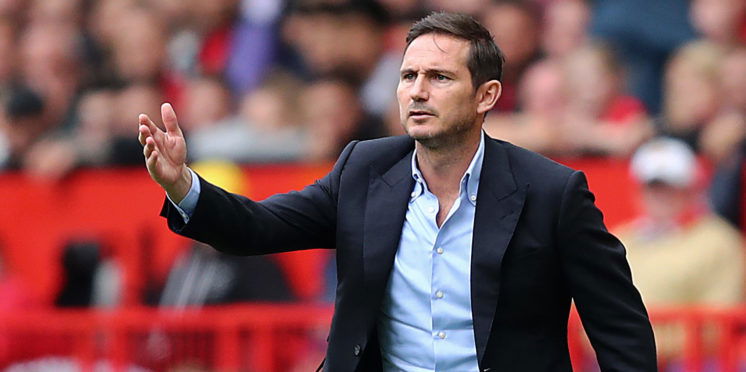 Can Chelsea match last season's finish?
The English Premier League has kicked off once more and already fans are looking ahead to see how their team may fare come season's end. In many ways this is no different to other major sports around the globe. American football fans will check out Super Bowl betting online to work out who is best to back from the odds offered. In the same way, fans of a whole range of sports will use bookmakers' odds online as a guide to how their team may do in any given game or campaign.
Needless to say, all Chelsea fans will be desperate to at least match last season's finish and to end up in the Champions League high spots again. Before the opening game of the new season against Manchester United, the odds were generally around the 13/8 mark of a top-4 finish, however, after a disappointing result, they lengthened to 9/4. Although this would suggest the chances of matching last season's finish are slimmer, it is not all doom and gloom. A few good results in the coming weeks and Frank Lampard's men will feel more confident about their abilities.
Of course, it is not just about looking at odds and what those in the sports gambling sector think. All Chelsea fans will have their own opinion on whether the Blues can at least match their achievements of last year. The 4-0 loss to Manchester Utd on the opening day showed that, while it can be done, boss Lampard has some work to do still. But what challenges will the club have to overcome to enjoy a strong season?
Eden Hazard leaving for Madrid
Belgian winger Hazard has been Chelsea's star player for the last few seasons and he had that X-Factor that all top clubs need to thrive. His departure for Real Madrid in Summer 2019 for a fee in the region of £150 million was a real blow. To make sure this does not have too much impact, Lampard needs his young players and senior pros to step up to the plate and fill the gap that Hazard's sale has left in the side.
Transfer ban
The sale of Hazard would have been much easier to deal with for the club if they could have used some of the money to sign a replacement. However, FIFA have imposed a transfer ban on Chelsea that covers the Summer 2019 and January 2019 transfer windows. This has presented another challenge for manager Lampard to overcome if he is to guide his team to a similarly placed finish as last year. Not being allowed to buy new players over the summer to refresh the squad means he must work with what he has and get the most from them.
Inexperience in the dugout
The presence of Lampard himself is another thing that many think could hamper Chelsea's efforts this season. While he is undoubtedly a manager with great potential, some still think his inexperience in the dugout at the top level could be risky. The opening day defeat only served to increase this pressure and left many wondering if his appointment was purely a romantic one to appease fans. Lampard will have to show similar grit as Sarri did last year to ride out any criticism and help his team finish well.
Reasons to be cheerful
Although there are certainly some challenges for Chelsea to meet if they are to match last year's finish, it can be done. Perhaps the biggest encouragement is the glut of young talent at Stamford Bridge that many think can be genuinely world-class. From Mason Mount to Tammy Abraham along with players like Ross Barkley and Ruben Loftus-Cheek, Lampard has some great young bucks to call on.
The other real ace Chelsea may have in the hole is the galvanizing effect of the Utd defeat on the team along with the delayed arrival of any new faces. This could really bring the players closer together into a tight-knit group who will really fight for each other on the pitch. Come season's end, this could help them finish in the top 4 once more.
It's a marathon, not a sprint
Although things may not have got off to the best start, Chelsea fans need to remember that the season has a long way to go. This gives Lampard plenty of time to work on the team's shape, tactics and line-up to start winning again. If he can use his experience as a Chelsea legend to good effect, this could see the Blues grab third place or better in the Premier League. After all, for much of the first game, Chelsea were well in it and were certainly not overrun.
---