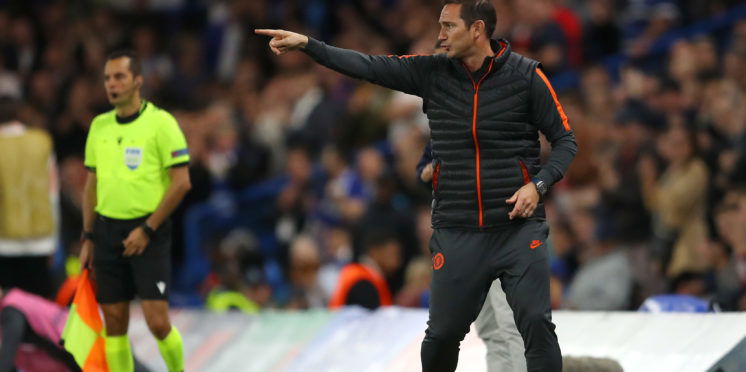 Was Lampard wrong to snub Pulisic against Valencia?
I have been a Frank Lampard fan ever since he signed from West Ham. I followed his managerial debut at Derby County and was excited when he was appointed at the Bridge.
I felt he made a selection mistake against Valencia, when he chose the same team that had destroyed Wolves; especially with Liverpool coming at the weekend. However, that is not the point of me writing this.
When Mason Mount was taken off, he was replaced with Pedro rather than Christian Pulisic. I am a huge Pulisic fan and am waiting for him to take off in the Premier League. When Lampard was asked about this after the game, he answered that he went with experience.
Well if that was the case, no matter how well Mount has done to this season, at 20-year-old in his first match in the Champions League, then he should have been on the bench and Pedro should have started.
Tammy Abraham is in the same boat and Olivier Giroud, after his success in Europe should have started. What was Timori doing out there and so on. You get my point.
Pulisic has a regular in the Bundesliga for the last few years and he has been playing for a top level Dortmund team competing with Bayern Munich for the domestic title. He has played in the Champions League.
Therefore, I don't buy what Lampard is saying. I think wrongly, he has made an early determination that Pulisic isn't for him and I think that is an error.
He himself is only 21 years of age and potentially the future of the club. His competition – Willian and Pedro – are getting game time ahead of him and neither are not exactly youngsters, or the future given their respective contract situations.
If the Chelsea boss had reacted to Abraham's early performances like he did with Pulisic, then Tammy would be on the bench and would certainly not have scored as many as he has done.
Frank – have faith in Pulisic. He is a one in a generation talent and can become a Chelsea legend. If you are going with the youth movement, then embrace it.
---