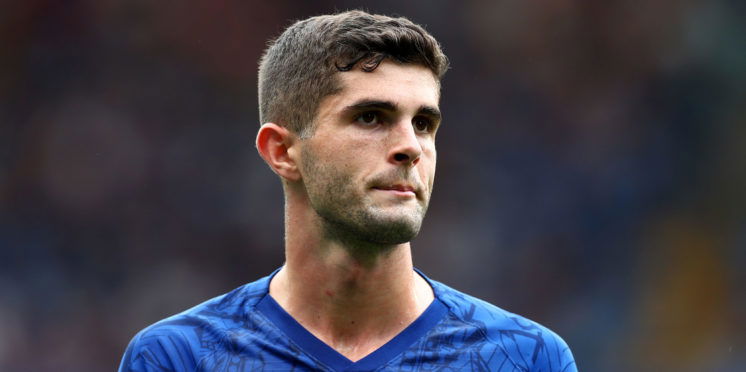 The Christian Pulisic Conundrum
The American has struggled for game time this season, is it just unfair on him or is there a probable cause for this?
Two footed, small, fast, can undo defences with one turn, captain of his country, and signed at a young age by Chelsea for quite a sum. If you thought I was talking about Eden Hazard, I could understand, but I'm talking about a certain Christian Pulisic.
Signed from Borussia Dortmund in January this year and loaned back to Germany, many expected him to make an instant impact in the Premier League, but that hasn't been the case, so what's been going wrong?
First and foremost, the desire is there. He cut short his holidays in order to train in pre-season and adapt faster to the Premier League. But we haven't seen this coming to fruition. Cynics would say Frank Lampard has a bias for English players but then, that's too far off.
Others might say he still hasn't fully adapted to the Premier League. To fully understand Pulisic's predicament we must understand the man who he was signed to supposedly "replace" in Eden Hazard.
It was in June this year when Maurizio Sarri made a simple statement which was overlooked by the media and press but caught the attention of some eagle-eyed fans, as he claimed Hazard was causing Chelsea problems defensively.
It didn't make a lot of sense but in hindsight, he was right. Sarriball required the use of a high press from the forward players so each and every one of them was supposed to "hassle" the ball out of the opponent by hurrying them and forcing them into errors.
In theory, it was supposed to work, with William, Hazard and Pedro all fast and nimble players. Only it had one issue, Hazard never really looked like pressing very well. Sarri couldn't drop him, so he decided to utilise him as a false nine, the only obstacle being his skill set and strengths didn't match that at all. Hence, a dilemma occurred between dropping Hazard to the bench or letting him run free – the obvious choice would be the latter.
A year earlier, Conte experienced the same issues with Hazard and had to change the formation from a 3-4-3 to a 3-5-2.
The UEFA Super Cup brought joy to Chelsea fans because we saw what we had lost in Eden Hazard's departure in the young vibrant Pulisic. Some even began dreaming about a Pulisic and Hudson-Odoi combo on the wings. Terrifying for any defence if you ask me, but we didn't see the slight issues that Captain America caused on the night.
His defensive work rate was the lowest, leaving Emerson to cater for himself against the marauding Salah. If not for Azpilicueta's glaring uneasiness at right back, overloading Chelsea's left back would also have caused Chelsea big issues.
I wasn't suprised to see Emerson in particular burn out extra quickly in the next match against Leicester. The problem of 'tracking back' and 'defensive work rate' is one of the many trials coaches have had with many creative players.
A look at Pulisic's stats from last season with Borussia Dortmund confirms his defensive flaws as he was dropped by Favre in favour of Jadon Sancho depsite Pulisic being a bit more productive than the latter.
The English winger's defensive work rate was much higher than Pulisic's and my guess is this explains why he was dropped to the bench a lot even when fit. It's a no-brainer as to why William has constantly endeared himself to various coaches at Chelsea over the years as his work rate on and off the ball is quite impressive. The same can be said of Pedro, who you can always count on to put a shift in.
It's important to note that these are early days in his Chelsea career and he still has a long way to go. But for now, he needs to produce more defensively to get himself back in the team. Until then, I doubt we'll be seeing too much of Captain America in action.
---