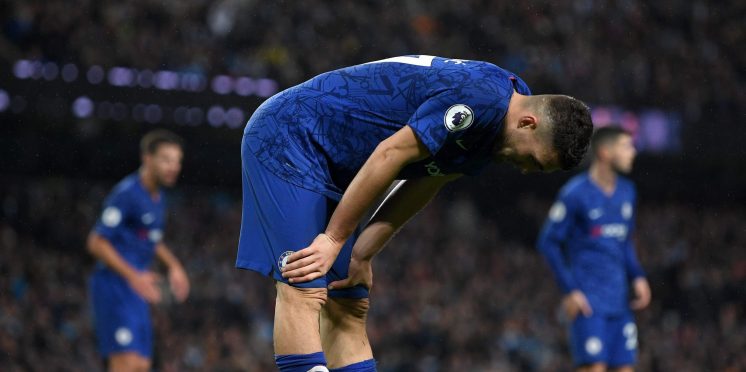 Chelsea match preview: Valencia (A)
Defeat in Manchester offers Frank Lampard's men a moment to reassess and evolve in the cold light of day. A visit to the sun-kissed climbs of Valencia will, however, offer little reprise as the Blues look to rebuild after Saturday's harsh reality check.
Albert Celedes will look back fondly upon the opening night of his abject tenure in charge of the club as his side took all three points in Frank Lampard's managerial debut in the Champions League. A humbling defeat at the hands of Ajax has brought Los Ches back down to earth, but Chelsea aren't without their flaws either as City's eight-minute double salvo presented.
Momentary lapses have become an all too familiar staple of Chelsea's play but the issue with combatting this mental fragility goes far beyond anything that can be achieved on the training ground. It must always be remembered that this team are still in their infancy, irrespective of the startling maturity they may have showcased throughout large portions of this season. As such many within Chelsea's fanbase have shown patience in the belief that this young side will learn and grow together.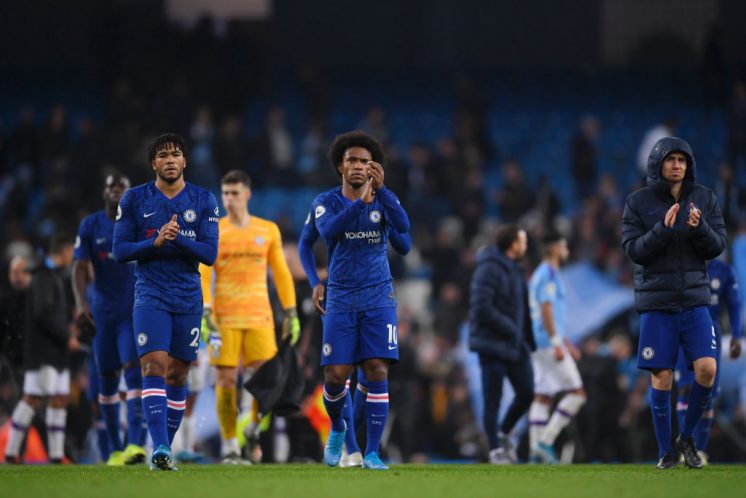 It would be naive to suggest that Valencia's tactical setup plays directly into Chelsea's hands, they did, after all, come away from Stamford Bridge with all three points, but their insistence on building from the back will almost certainly be preyed upon by the Blues's high pressing front line. Tammy Abraham will be asked to press the centre-half in possession, forcing them to play out wide where Chelsea will look to create an overload by pushing their full-backs high up the pitch to assist the likes of Willian and Christian Pulisic in the press. Chelsea created a host of chances early on by deploying this tactic against one of the most capable passing outfits in Europe and thus with Equilim Mangala and Gabriel Paulista to contend with, the Blues will fancy their chances of producing high-quality turnovers.
Valencia are a strong press resistant side though and are able to transition play quickly through the close control of Ferran Torres, a youngster on the cusp of Spain's Euro's squad. They lack little spark aside from Torres and if Chelsea are able to crowd him out of the game through the use of a double pivot then they can counter-press effectively through the use of runners from deep. In this department, Chelsea's options are limitless with Kovacic, Pulisic and Willian all very capable of carrying the ball upfield.
The defensively astute Cesar Azpilicueta possesses an innate ability to show his marker inside or out by positioning himself accordingly. The Spaniard knows his limitations and thus prevents the opposition from squaring him up one on one. Good anticipation typically allows him to cut out the threat before it has even arisen, and such a well-disciplined player is the perfect asset to try and nullify Valencia's limited attacking threat – 92% of their attacking moves against Real Betis at the weekend were focused down the right-hand side. Lampard will have to be brave but following on from Emerson's display against City his decision to move Azpilicueta back to the left-hand side will likely be met with acclaim.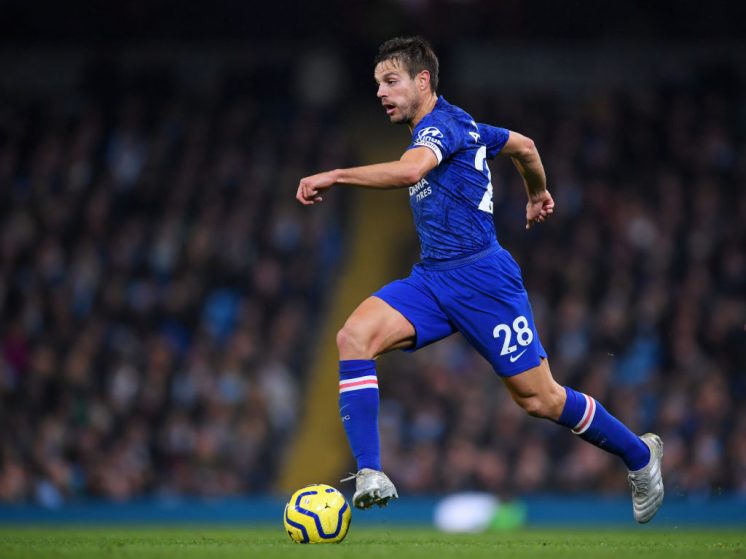 This means another start for the increasingly impressive Reece James, a physical and technically astute full-back who will not only contribute to the press but also look to get on the ball and offer another option in the midfield. By doing this James will look to create an overload or catch Valencia out of shape through his industrious running and range of pass.
Qualification from a testing Champions League group is on the horizon but it is by no means an easy feat and Chelsea's poor recent record on their travels to Valencia underlines their underdog status.
Do you think Chelsea will beat Valencia?
Yes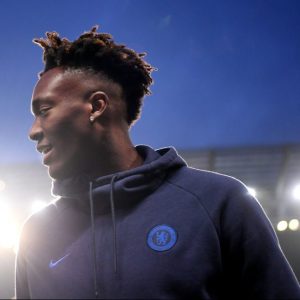 No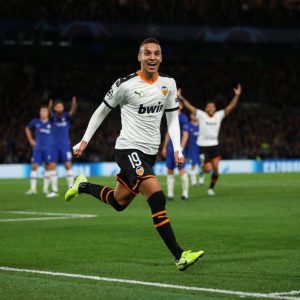 ---