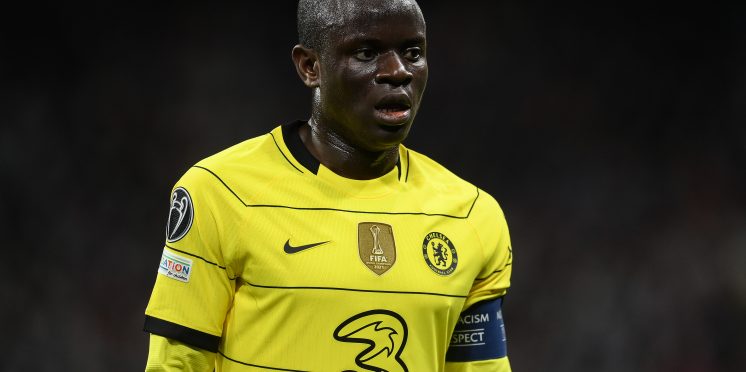 Chelsea: "Talks have broken down" with £290k-p/w star
Chelsea have had talks break down over a new deal for N'Golo Kante.
That is according to journalist Robin Bairner who has informed GIVEMESPORT of his understanding surrounding the situation.
Bainer's comprehension does not differ from previous reports that have suggested communication between both parties faltered due to terms over the length of the contract.
The journalist also commented on the France midfielder's links to Barcelona.
Speaking to GIVEMESPORT, Bairner said:
"My understanding of the situation at the moment doesn't vary from a lot of sources to be honest. Talks have broken down in terms of the length of the contract being a sticking point.
"We've heard that Barcelona are interested in Kante. I don't think that would necessarily be a good move for either side, I think he'd be better off staying at Chelsea for the time being."
The sticking point
So it would appear that the length of the contract still remains the sticking point.
After all, this debacle never questioned Kante's ability as a star midfielder, even at the age of 31.
But, age considered, as well as injury status, has seen Chelsea become hesitant in offering the player extended, long-term conditions.
Kante has missed the majority of this year's Premier League campaign and has endured several setbacks in his quest to return to full fitness.
It's been a dismal time for the star who is said to be happy at the Bridge and wants longer terms.
---