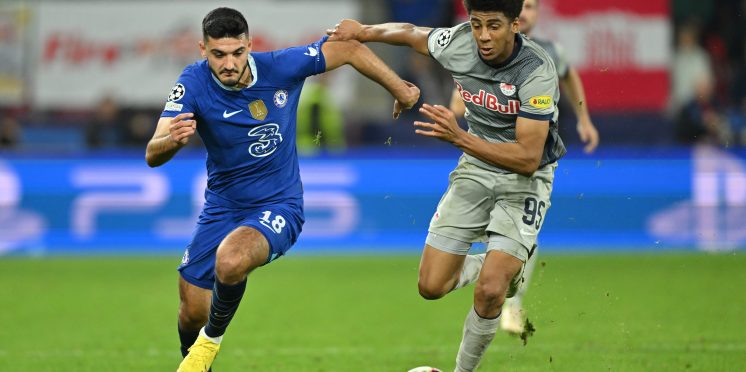 Chelsea hold the cards in £50M power-play for Potter favourite
Chelsea have "all the power" in regards to the future of Albanian striker Armando Broja.
That is according to journalist Simon Phillips, who has informed GIVEMESPORT that the SW6 side would price Broja out of a move if a club were to enquire about signing him.
The 21-year-old is not a regular starter under Graham Potter, but is highly valued by the Chelsea boss and is a player who he trusts.
Speaking to GIVEMESPORT, Phillips said: "I don't think a loan move will happen, and I also don't expect a permanent move to happen because Chelsea now hold all of the power there. If any clubs enquire, I think they would price him out of a move because they rate him highly at the club.
"They want him to stay. Potter trusts him, not enough to start him regularly yet, but he trusts him to come on and make an impact and make a difference."
Chelsea's power-play
Having signed Broja on a long-term deal, the Blues are in a healthy position to negotiate heading into the January transfer window.
They are in complete control of what they want to do with the asset.
If a club like West Ham, Newcastle United or Everton come in for him, having looked at the possibility of securing his services in the summer transfer window, the club could either drum up a mega fee, loan him out or keep him as a back-up striker.
The latter is Potter's preferred option and he has indeed put his trust into the youngster, granting him 11 Premier League appearances this season.
The Albanian has only managed to drum up a solitary goal in that time, but has looked a threat for the majority of his 214 minutes played.
If Potter is trusted at the helm long-term, we could well see Broja emerge as the club's starting centre-forward.
---