Key Battles: Manchester City vs Chelsea
The return from the international break sees a mammoth tie in the Premier League as champions Manchester City host high-flying Chelsea at Etihad Stadium.
Frank Lampard had his doubters before the season started, however after 12 games played, his youthful side are one point above the star studded City.
Before the international break, City were dealt with a blow, as they were beaten 3-1 by a strong Liverpool side at Anfield. Also, as Wolves demonstrated this season as they ran out 2-0 winners at the Etihad, City's aura of invincibility has slowly been fading away and they look particularly vulnerable in their defence.
This will be music to Chelsea's ears, as the Blues' attack has been phenomenal this season, having scored 27 goals in their 12 games. In addition, Chelsea's away form has been sensational, picking up 15 points out of a maximum 18 away from home this season.
But, an intriguing preposition coming into this fixture is that Lampard has struggled against the bigger teams in the league. Two losses to Manchester United, defeat to Liverpool and a lucky draw against Leicester indicate that Chelsea look nervous against larger teams.
Furthermore, a wounded Manchester City will be looking to bounce back and prove their quality to the rest of the league with a strong performance against a side that look to be confidently securing a top four position.
This game has all the makings of being a Premier League classic.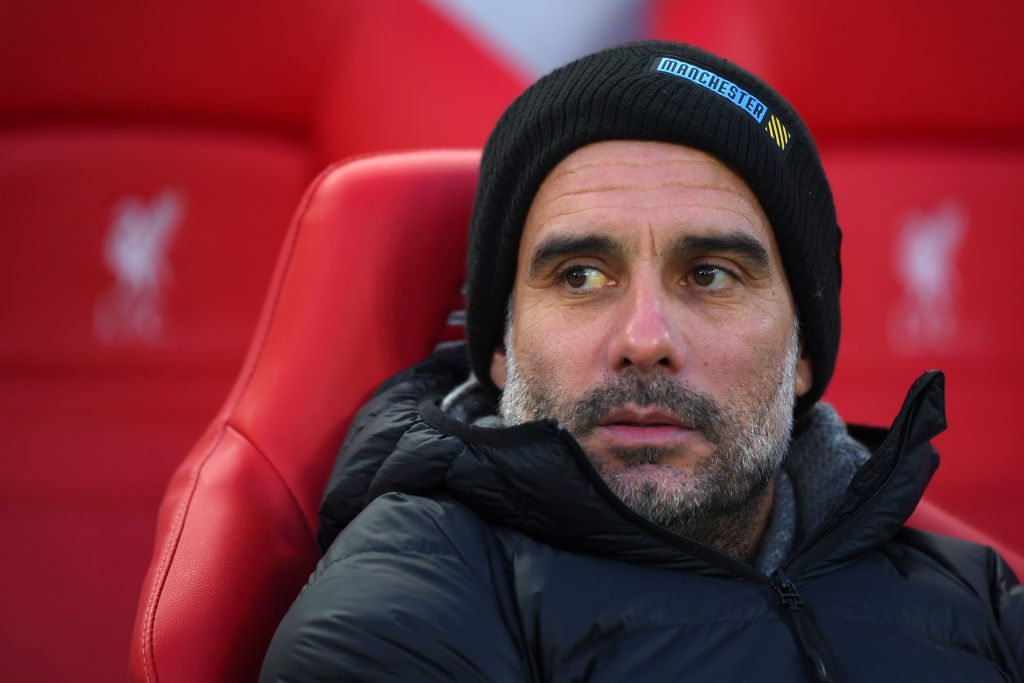 Pep Guardiola vs Frank Lampard
Despite the gulf in managerial experience between the two, both managers have similar philosophies. Both of their teams love to dominate possession of the ball, looking to string passess together up the field to create space in behind for attackers to score from. Out of possession, both teams press heavily and will look to starve the opposition of space until the ball is won back, where the transition is quick and effective. 
The biggest difference between the two teams is the squad experience. City's side is full of winners, whilst Chelsea's is full of potential winners. However, despite this, Guardiola has been hit with Aymeric Laporte's absence and without a real commanding force in centre-half, City look vulnerable.
This is something Lampard will look to exploit, as he will look to get his team to press the goalkeeper to immediately put City on the back foot and force the defence into errors. Chelsea play with no fear away from home and will need a quick start to set the tempo of the game. If Chelsea can press the ball successfully in the opening 15 minutes of the game, this will greatly increase their chances of getting something from this fixture.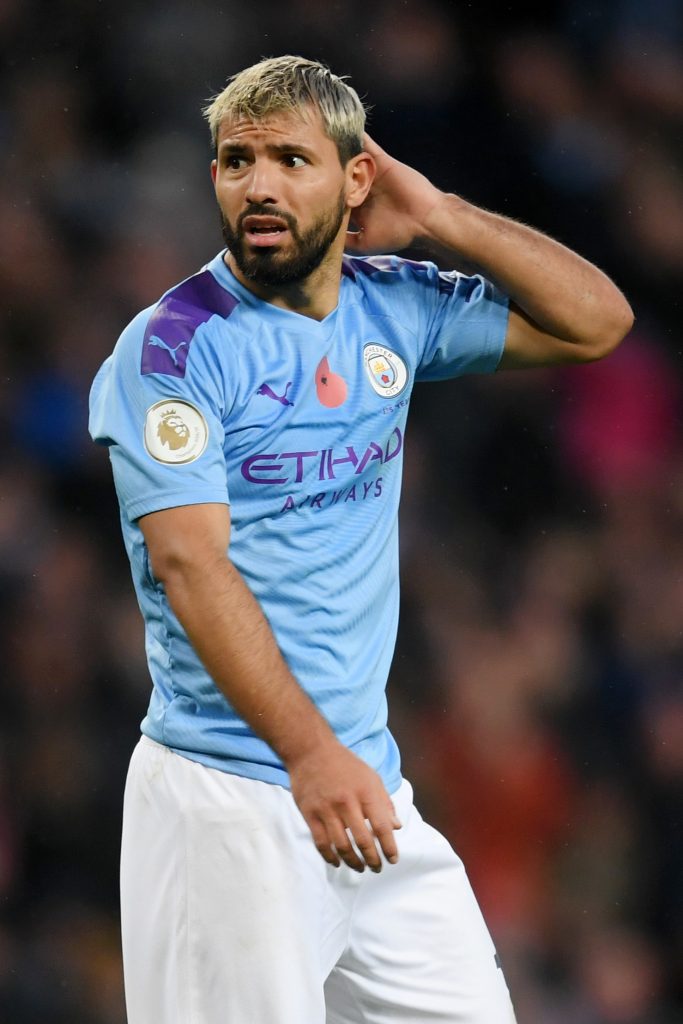 Sergio Aguero vs Kepa Arrizabalaga
Aguero is notorious for being a ruthless finisher and this certainly applies whenever he plays against Chelsea. The Argentine striker has scored 10 goals in his 13 matches against Chelsea, including a hat-trick in a 6-0 victory last time these two sides met in the league. City like to dominate the ball and utilise the creative players they have to score their goals. Aguero has a plethora of world class support around him to constantly bombard the opposition keeper with shots on goal. 
Therefore, Kepa can expect to be in for a long evening. Chelsea have conceded 12 goals in their 6 away fixtures this season and have failed to keep a clean sheet away from home too. Kepa will be tested, especially as City look to attack the opposition's box directly, filling it full of attackers to pounce on any opportunities. Kepa will need to be alert all game and his touch and distribution will need to be inch perfect to create stability for his side.
Rodri vs N'Golo Kante
Due to how both sides like to be attacking in their press, this can result in lots of space opening up in the midfield. Therefore, the role of the holding midfielder will be crucial in this fixture. Both of these players will look to occupy the the aforementioned space and put opposition players that want the ball played at their feet under pressure. This can also be important in helping to facilitate counter-attacks. 
In addition, both City and Chelsea like to pass the ball. So, both Rodri and Kanté will need to be confident in carrying the ball forward and look to bring the ball upfield, looking to avoid playing the ball backwards or sideways. Rodri, who arrived from Atletico Madrid in the summer, is a powerhouse in the middle of the field and will look to use his strength to hold the ball up. Kante will look to constantly harry the City midfield using his stamina and tough tackling. Kante, who has recently returned from injury, has had valuable game time against Crystal Palace and for the French national team, and is back to full match fitness.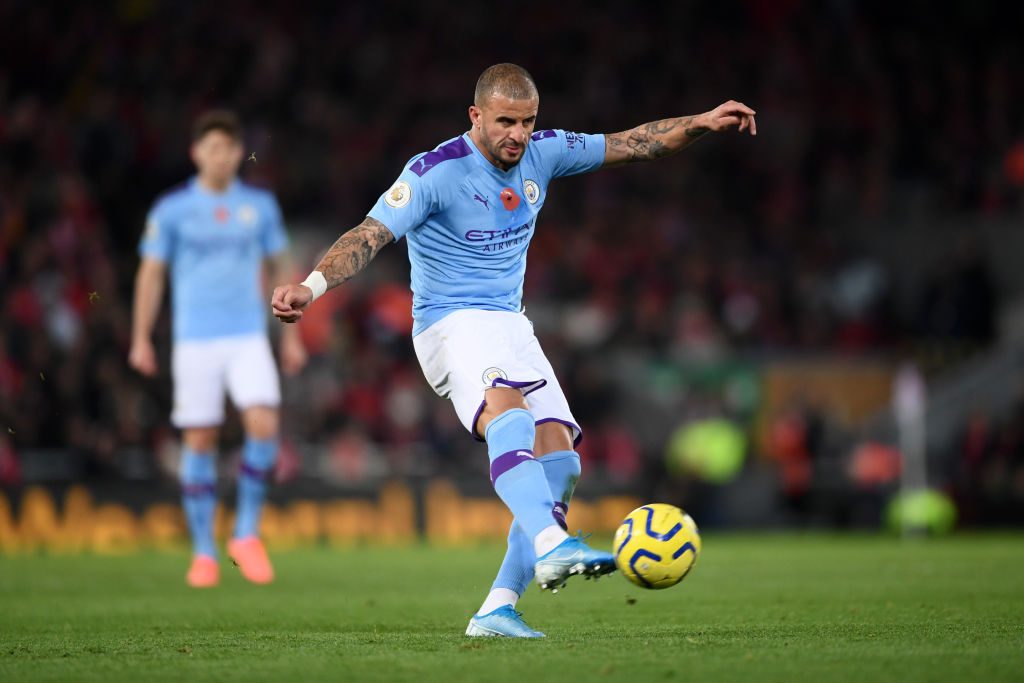 Kyle Walker vs Christian Pulisic
Pulisic has taken some time to find his feet in England, but is now firing on all cylinders. The American looks sharp and agile, looking to directly challenge defenders and beat them with his dazzling quick feet and pace. He comes up against one of the quickest defenders in the league in the form of Kyle Walker. Walker will look to use his pace to prevent Pulisic from getting in behind and use his strength to make sure Pulisic is not afforded the luxury of getting comfortable on the ball. 
Pulisic will be playing at full confidence, having scored five goals in his previous three games in the league, including a hat-trick against Burnley. This fixture provides him with an excellent opportunity to showcase his ability and justify all the hype which has surrounded the young winger's career.
---