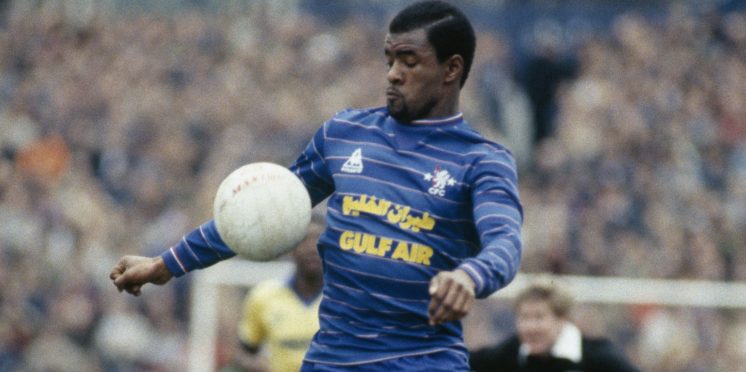 Paul Canoville – He Blazed The Path
With the current state of affairs across the globe at the moment and 'The Black Lives Matter,' protests rightfully dominating the headlines, I remember back to December 1981, when for the small fee of £5000, a new player from Hillingdon Borough arrived at Chelsea Football Clu.
Paul Canoville became the first black player to sign for Chelsea and from that moment on, despite the abuse he received, he blazed a path that saw the likes of Ken Monkou, Marl Stein, Paul Elliott, Ruud Gullit, Jimmy, Floyd-Hassalbaink and other Blues legends tread the sacred Stamford Bridge turf.
In April 1982 on the Selhurst Park pitch against Crystal Palace, Paul made his debut and the torrent of abuse, from his own fans, purely about the colour of his skin and not his skill, dominated the atmosphere.
It was sickening and some might say a sign of the times, but switching on the TV now, you could almost, unfortunately, swear that you were back in the 1980s.
Paul went on to play 103 games for The Blues between 1981 and 1986 before he left for Reading. Injuries plagued most of his career, but looking back, those 103 games are probably more significant than the 795 appearances made by Ron Harris or the 211 goals scored by Frank Lampard.
Paul blazed a path for my beloved Chelsea and I did not care if he was black, white or purple – he wore Blue and that was all that mattered to me.
Unfortunately, that wasn't enough for many and it seems as if the systemic racism that pervades in our society back then still exists today, but hopefully, the mantra That Black Lives Matter will finally be heard.
If you have not read Paul Canoville's autobiography – 'Black and Blue: How Racism, Drugs and Cancer Almost Destroyed Me' I suggest that you read it and read it now.
We need more heroes in our lives and when I look back, perhaps I didn't realise it at the time, but Paul was a hero for me.
---