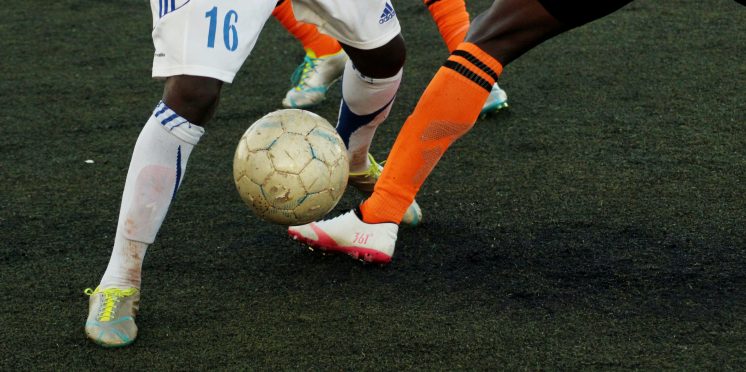 Are Chelsea Interested In The Next Messi?
With so much change taking place at Stamford Bridge since Todd Boehly and the Clearlake group takeover, most eyes are naturally on how and when we will really see the form of now Mauricio Pochettino's first team group turn.

We are continuing to gel a massive number of both big name, big transfer fee and big salaried players, but ten games into the 2023/24 campaign, we find ourselves stuck further down the table than we would have liked. There are small glimpses of changes, but our form remains up and down and for those who like a flutter, sports line marking, could be the proverbial difference between making the right call or not.

This hardly feels like the right time to be discussing even more potential incomings at the club, but given it seems perfectly obvious to everyone right now that we need to drastically improve our goals scored vs goals conceded column, it is being claimed that we are keeping close tabs on highly sought after Bayern Leverkusen talent Florian Wirtz.

Most of the rumours take the angle that Liverpool and manager Jurgen Klopp have identified the 20 year old young 12 capped German international as a potential eventual replacement for Mohamed Salah, but given his obvious talent and versatility, we are namechecked with having a serious interest alongside the likes of Manchester City and Bundesliga giants Bayern Munich.

Wirtz has a very good playing record given his tender age, and since coming through their Academy ranks (prior to that, he was with FC Koln) and impressing in his breakthrough campaign (the latter stages of the 2019/20 season), he has gone on to make 70 domestic league starts (returning 17 goals), and across European competition, he has returned 12 goals in only 24 starts. With six goals to his name in 22 game involvements this season alone, he has already racked up eight assists as well.

The German international side may not be the kind of force that they used to be, but the fact he is featuring pretty regularly for them, Leverkusen's youngest ever professional league player, and also the Bundesliga's one time youngest ever scorer, clearly has a big career path ahead of him, and had it not been for an unfortunate Anterior Cruciate Ligament injury, we probably would have seen him in action for his country at the 2022 Fifa World Cup.

As you would expect in a report like this, Liverpool are supposed to have a small edge in any resulting transfer chase because of Klopp's connections in the country, but Liverpool have twice thought recently they had the edge in two transfers that involved this, and we simply increased our own incredible spending run by ultimately winning out in both of those, so if we have a real interest in a deal like this happening in January, or potentially next summer, it would be very unwise to rule us out.

Given the youngsters playing style, comparisons to Egyptian legend Salah are obvious, but Leverkusen gaffer Xabi Alonso had a comparison of his own earlier this year, and he thought that Wirtz could eventually grow and develop into the kind of, almost one in a generation, superstar like a certain Lionel Messi.

'There are good players and there are players who look good on the pitch. The player who looks good does things that are nice, but not necessarily efficient. Why is Messi so good? Because he knows how and when to play simple passes. Messi says: "You're in a better position? Here, there you have the ball!" It's not always about making the most brilliant move, but the best and smartest. Florian can do that. That's why he's so good.'

That is high praise indeed, we will have to find out if Pochettino, or someone else within the walls of the club, do actually have an interest.
Image from: unsplash.com
---