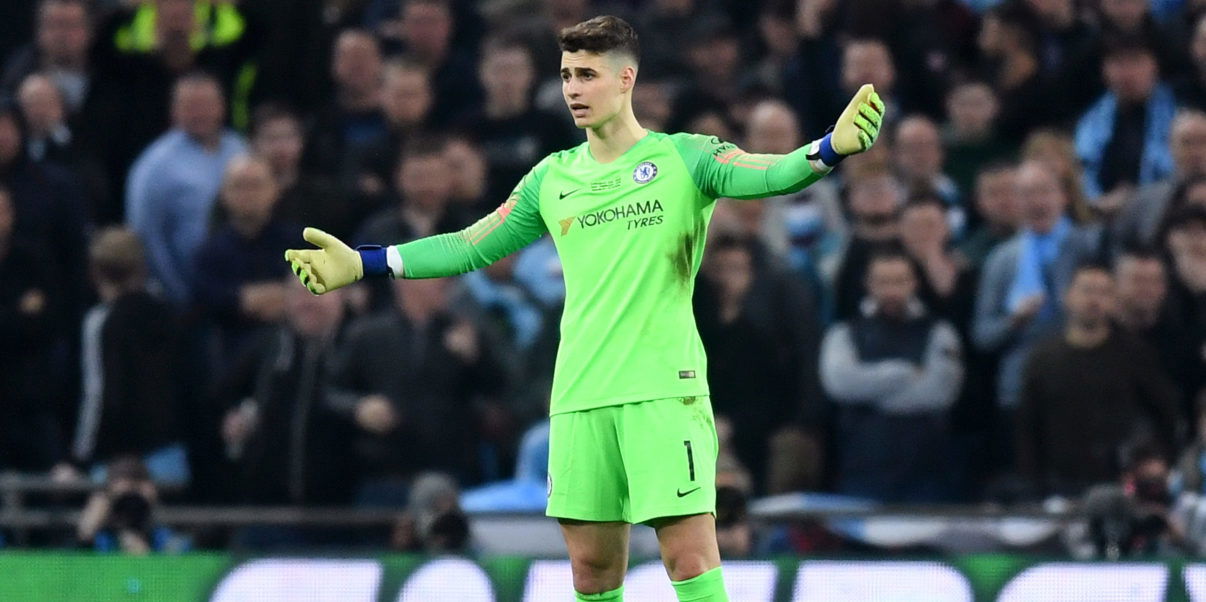 Gus Poyet slams Kepa Arrizabalaga for "scary" lack of respect
Former Chelsea midfielder Gus Poyet has cited Kepa Arrizabalaga's lack of respect as "scary".
Arrizabalaga was shrouded in controversy following his refusal to leave the field during Chelsea's Carabao Cup Final defeat at Wembley, which resulted in manager Maurizio Sarri dropping him for the subsequent league match against Spurs at Stamford Bridge.
However, the Spaniard was given the nod for Chelsea's game against local rivals Fulham – and despite the former Bilbao goalkeeper claiming he had "full respect for the coach and his authority", Poyet criticised his actions.
Speaking on Goals on Sunday, Poyet said:
I never thought that it would be possible, as a football player.

I would never think of being on a footy pitch, and even if I didn't want to come out, to have that kind of situation.
The Uruguyan, who made 105 appearances for the Blues, also added:
That lack of respect from him to everyone, the manager, the players, Cabellero, was scary.
Although Sarri initially stated that the situation was a "misunderstanding", Arrizabalaga was still fined a week's wages by the club.
Whilst Poyet agreed with the decision to leave the 24-year-old out of the team for Chelsea's 2-0 win over Tottenham on Wednesday evening, he also feared that Arrizabalaga's actions may cause another similar revolt in the Chelsea team.
I think Maurizio Sarri did something very good which is not playing Kepa. If he was playing midweek, I would be devastated.

What happens if in the next game someone says, 'I'm not coming out'?
---