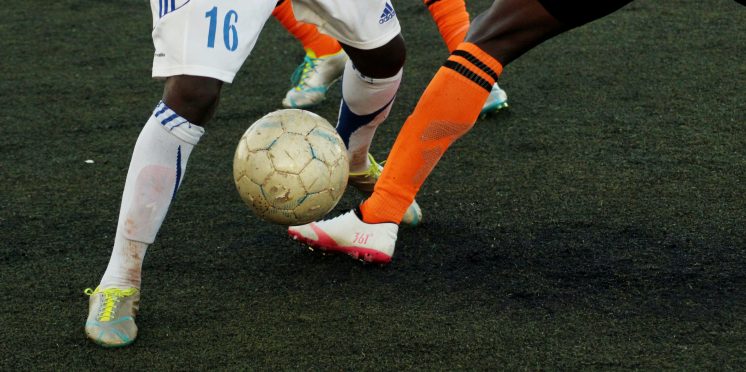 Best Chelsea Strikers in the Premier League Era
Many footie fans that were around in the pre-1990s era will tell you that these were not the best of times for English football and Chelsea FC in particular, with the summer of 1983 marking a turning point in the club's history. During the second transfer period of 1983, then-manager John Neal established a formidable attacking partnership between skillful winger Pat Nevin, midfielder Nigel Spackman, and strikers Kerry Dixon and David Speedie. With these players leading the charge, Chelsea got crowned Second Division champions and returned to the First Division. Unfortunately, by the end of the decade, the team slumped again to the Second Division standings. And at this time, the biggest clubs in the country started discussions about establishing a new independent league amidst TV coverage disputes.
In the 1992-1993 seasons, the new English football league system got launched, utilizing a TV right and programming format heavily inspired by American NFL broadcasts. An attempt to capitalize on the game's ever-growing popularity. In the mid-1990s, New Labour supporter Matthew Harding became the club's director, and in 1996, the appointment of Ruud Gullit as a player-manager resulted in an upturn in the team's fortunes. Naturally, the arrival of Roman Abramovich sent the club into the stratosphere en route to five Premier League titles. In the list below, we look at who we believe to be the seven best strikers that have worn the Blues' shirt in the past three decades.
7. Gianluca Vialli
It is a fact that when Gianluca Vialli arrived at Stamford Bridge, he was somewhat past his playing prime. In retrospect, the Italian striker made his substantial mark on the sport while playing for Sampdoria, where he formed a prolific partnership with Roberto Mancini, another Italian legend and childhood friend of Vialli. In the 1990-91 season, this pair brought Sampdoria its first-ever Serie A title, with Vialli scoring nineteen goals in the competition. In 1992, he moved to Juventus for a world record fee of £12.5 million, and in the four seasons that he played in Torino, Vialli scored thirty-eight goals in one hundred and two appearances.
In 1996, Vialli moved to Chelsea on a free transfer, days after captaining Juventus to victory in the Champions League final, upon the advice of Rudd Gullit, who promised him that he had big plans for Chelsea. Vialli enjoyed decent playing success in London, scoring twenty-one goals in fifty-eight appearances for the Blues. Yet, his charisma and managerial success at the club made him a legend with the fans and a much-beloved figure, an indelible part of Chelsea history.
6. Mark Hughes
While most modern football fans know Mark Hughes as an established Premier League manager, and a former head honcho of the Welsh national team, the Ruabon native had an extensive playing career. He wore the shirt of five English clubs, plus Barcelona and Bayern Munich. While, without question, Hughes had his best days at Manchester United, he also made quite an impact playing for Chelsea.
The two-time winner of the Professional Footballer's Association's award – Player of the Year, Hughes arrived at Chelsea for a fee of £1 million in June 1995. During his three years at the club, he played a pivotal role in its resurgence as a top side in the late 1990s, scoring twenty-five goals in ninety-five appearances.
5. Eidur Gudjohnsen
While Eidur Gudjohnsen may not have possessed clinical finishing skills, he was a fighter and a physical presence on the pitch. The player from Iceland is his nation's joint top scorer of all time, and he managed to net fifty-four goals in one hundred and eighty-six games for Chelsea.
Gudjohnsen joined the Blues in 2000 from Bolton for a transfer fee of £4.5 million. In his first four years at the club, he formed a terrific partnership with Dutch international Jimmy Floyd Hasselbaink, whom we discuss below.
4. Diego Costa
Coming off an incredible 2013/14 season for Atletico Madrid, where Costa scored twenty-seven goals and narrowly lost the Best Forward at the LFP Awards to Cristiano Ronaldo, Costa agreed to take his talents to Chelsea after the club met his £32 million buy-out clause. After the move, popular betting apps instantly placed him as one of the odds-on favorites to become the 2014/15 best Premier League striker.
Costa displayed more than decent showings at Stanford Bridge, tallying up fifty-two goals in eighty-nine Premier League appearances. However, despite this stat, then-Chelsea manager Antion Conte told him at the end of the 2017 season that he could look for playing time elsewhere.
3. Jimmy Floyd Hasselbaink
Few fans know that Hasselbaink's real first name is not Jimmy but Jerrel. And Jerrel had the misfortune to be a part of his country's extended national team roster at a time when several premium Dutch strikers were in top form. The list included players like Patrick Kluivert, Roy Makaay, Ruud van Nistelrooy, Dennis Bergkamp, and Pierre van Hooijdonk. That did not allow him to show his talents at an international level.
Nevertheless, after shining in La Liga, scoring twenty-four goals for Atletico Madrid in thirty-four games, Hasselbaink transferred to Chelsea for a then-club-record of £15 million. In his first two seasons in the Blues shirt, Jerrel justified expectations by snagging twenty-three goals per season. Then, once Roman Abramovich bought the club, Hasselbaink got unjustifiably squeezed out in favor of more trendy names, even though he still showed quality play.
2. Gianfranco Zola
In the eyes of many modern Chelsea fans, Zola is the quintessential club legend. In 2003, fans voted him the Best Chelsea Player Ever, and in 2005, he got voted into the Chelsea F.C. Centenary Eleven.
Zola was not a prolific striker, but he was a creative forward that could score from free kicks and provide wicked assists. Along with Peter Osgood, John Terry, and legendary Chelsea goalkeeper Peter Bonetti, Zola will forever rank as one of the players who made the heaviest mark on the club.
1. Didier Drogba
In 2004, news outlets announced that Chelsea had struck a deal to sign Ivory Coast player Didier Drogba from Marseille for £24 million, a sum that shocked many pundits who believed that he was fairly unproven and not worth the price tag.
The African striker proved everyone wrong, netting one hundred and four goals in two hundred and fifty-four appearances. Nonetheless, it was not stats that made him a fan favourite but his fighting spirit.
Photo by Unsplash
---