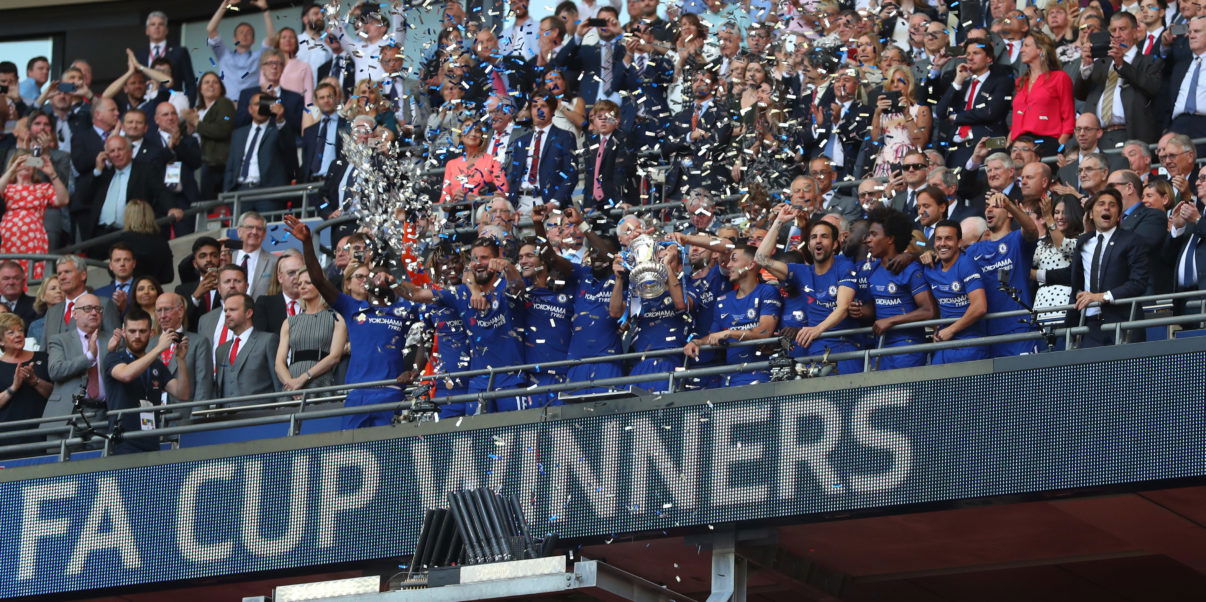 Chelsea's Identity Crisis: The Summer to Prove Us All Wrong
At long last, the 2017/18 season has come to a halt.
It was, in my 19 years of being an American Chelsea fan, the most unwatchable season of my fandom. Even more so than 2015/16.
Chelsea didn't play particularly appealing football for the most part — granted, that didn't really happen in 2015/16 either — and the soap opera that seemed to go on between Antonio Conte, the players and the board didn't help matters either.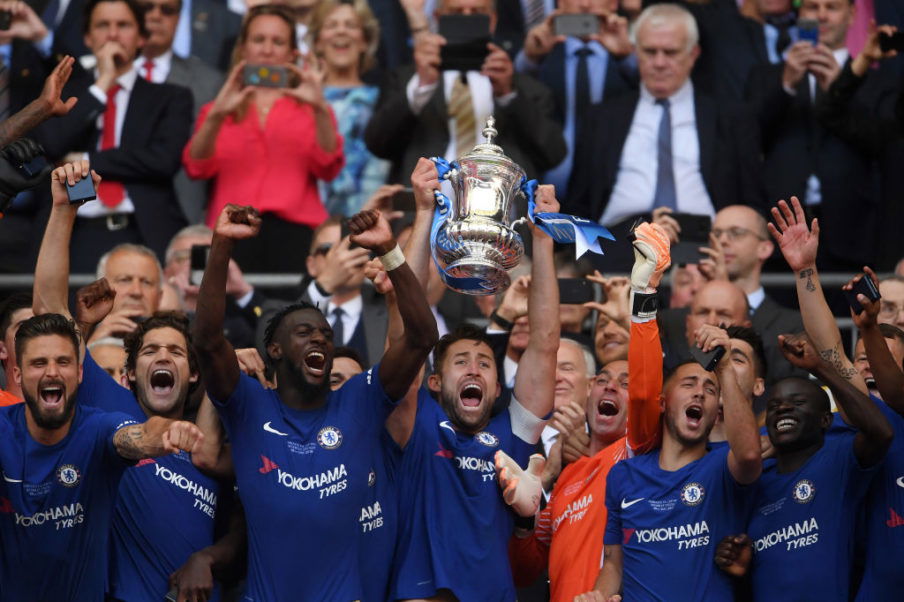 But yet again, here we are. Another summer with no clear direction.
"We should continue to spend aimlessly, and keep burning and churning through managers at a two-year clip."
"This summer will be the turning point at the club."
"Finally we can mould a new core that we've missed since the departures of the likes of John Terry, Frank Lampard and Didier Drogba."
We have heard it countless summers in recent history.
What I'm about to say is probably going to be a moot point, because the club has had opportunities in recent history to hit the reset button on its identity.
It was a perfect time during the summer when Conte signed on to be the next manager, and the club failed to execute that. And what happened was more of the same from a club that's been desperate for an identity and culture change since the old guard fizzled out of the club.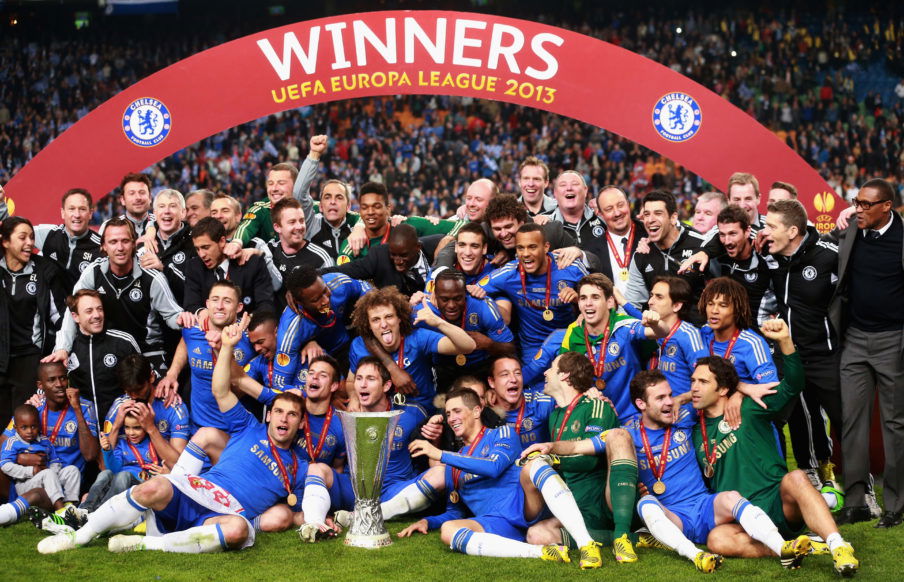 But with Europa League right around the corner, it's the perfect time for the club to start making use of its best asset — the academy. Trips to far and away places on the continent lie in Chelsea's near future, against weaker clubs that could provide a valuable use for the youth.
Couple that with buying the top players aged 23ish or younger, and Chelsea can at least get somewhat of a resemblance to having some type of identity as a club, and maybe … just maybe … keep a manager for longer than two seasons.
It might be a little bit of an unpopular opinion, but Liverpool is a good example to look at. They didn't go out and spend £35 million on Danny Drinkwater or £23 million on Davide Zappacosta, so they were able to go out and splash the cash for players like Virgil van Dijk and Naby Keïta — both players that are needed in their starting 11. Sure, they've been injected with cash by the sales of Philippe Coutinho and Raheem Sterling a few years ago, but you get the point.
If Chelsea are not dropping £35 million on Drinkwater, the club could've instead saved that money by giving someone like Ruben Loftus-Cheek or Nathaniel Chalobah that opportunity. Thus, saving £35 million for a player like Jorginho — someone who would play a huge role in the squad. Not spending £23 million on Zappacosta when we could've just given that spot to someone like Dujon Sterling would've been a great idea in hindsight. It just makes too much sense.
That said, at this point, I'll believe the club will begin to integrate youth when I see it.
So, let's take a look at the club (something the club itself could afford to do — look in the mirror) and what the possibilities this summer can bring. Since I don't particularly trust the club to commit one way or the other as far as an identity is concerned, this is going to be a bit all over the place.
MANAGER
Antonio Conte: Look, I get it. He's won four of his last five league titles. But the relationship is just too sour. Too many tarnished bonds have occurred, and seemingly have made it's way to the public eye (David Luiz and Willian). To me, that trumps everything — when stories like that reach the public eye. It trumps the tactics, the training sessions, everything; because we only see what's on the surface, and not rifts that occur behind the scenes.
I don't necessarily think this was all Conte's fault, either. I think he probably deserved a little bit better. But when you spend a month moaning and complaining about transfers, then lose 3-0 at home to Bournemouth and 4-1 at Watford five days later, there's something seriously wrong with the bigger picture here.
For whatever direction the club wants to go in, Conte clearly isn't the guy for that. I'm glad the likely end of his reign at Stamford Bridge ended with a trophy. Grazie e arrivederci, Antonio.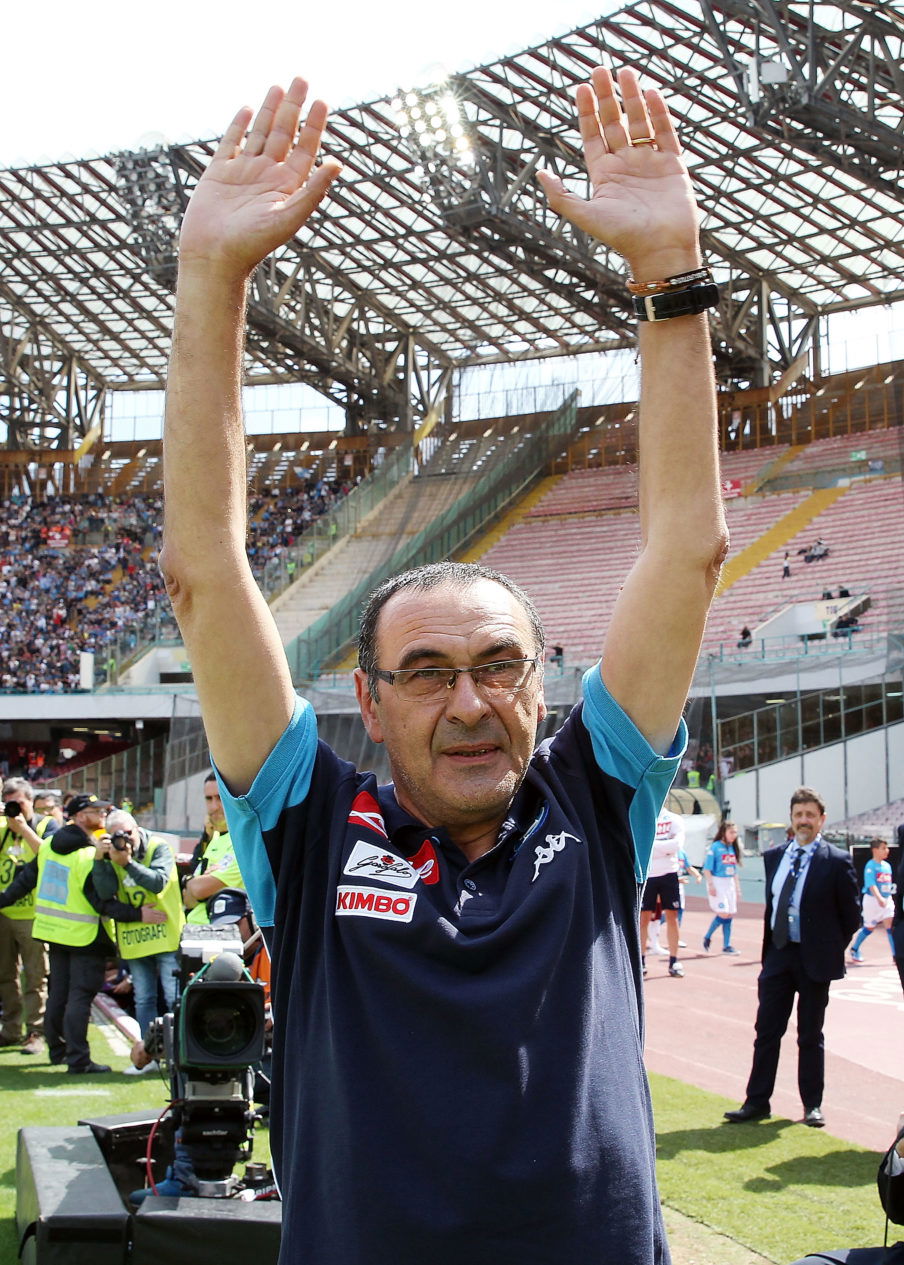 Maurizio Sarri: This is the one that perks my ears up. To be honest, I'm not so sure I trust the club to actually commit to this hypothetical identity that I've proposed, which multiple journalists I trust have alluded to being the identity the club wants to have. I have a feeling the club will tell whoever manages the team next season that they will have to integrate the youth to some degree. But, that's not really the type of coach that Sarri is, and he doesn't rotate as much as many would like. So, who knows. Sarri still gives Chelsea the opportunity to have this … mystique … appeal to other players looking to move to another club. "Come to Chelsea and you can play beautiful, attacking football." Something along those lines.
Napoli finished this season with 91 points in Serie A, four points off Juventus, who won their seventh consecutive Scudetto. The 91-point mark is notable because that is the number of points Juventus finished in each of their previous two seasons — for the record, Napoli, who finished with a plus-48 goal differential, would've finished second on goal differential (Juventus had goal differentials of plus-55 and plus-50 in the previous two campaigns). In fact, the 91-point mark would've been enough to win three of the last seven Serie A titles. So, to say Sarri hasn't won anything, albeit true, shouldn't necessarily disqualify him from becoming the next Chelsea manager.
His reported buyout clause, which can only be activated by Tuesday, is around £7 million. In order to fire Conte, Chelsea would need to pay roughly the same fee. Now, while it's not a great look, I don't think it's that big of a deal for the club to be dropping that type of money to fire the existing manager and bring in a new one. After all, we are talking about the club that spent £35 million on Danny Drinkwater just last summer. Do we want another year of bickering and "suffering?" I know I don't. And sure, it's impossible to predict the future. Maybe Chelsea would succeed next season with Conte at the helm and be able to get back into the Champions League. I'd rather not find out though.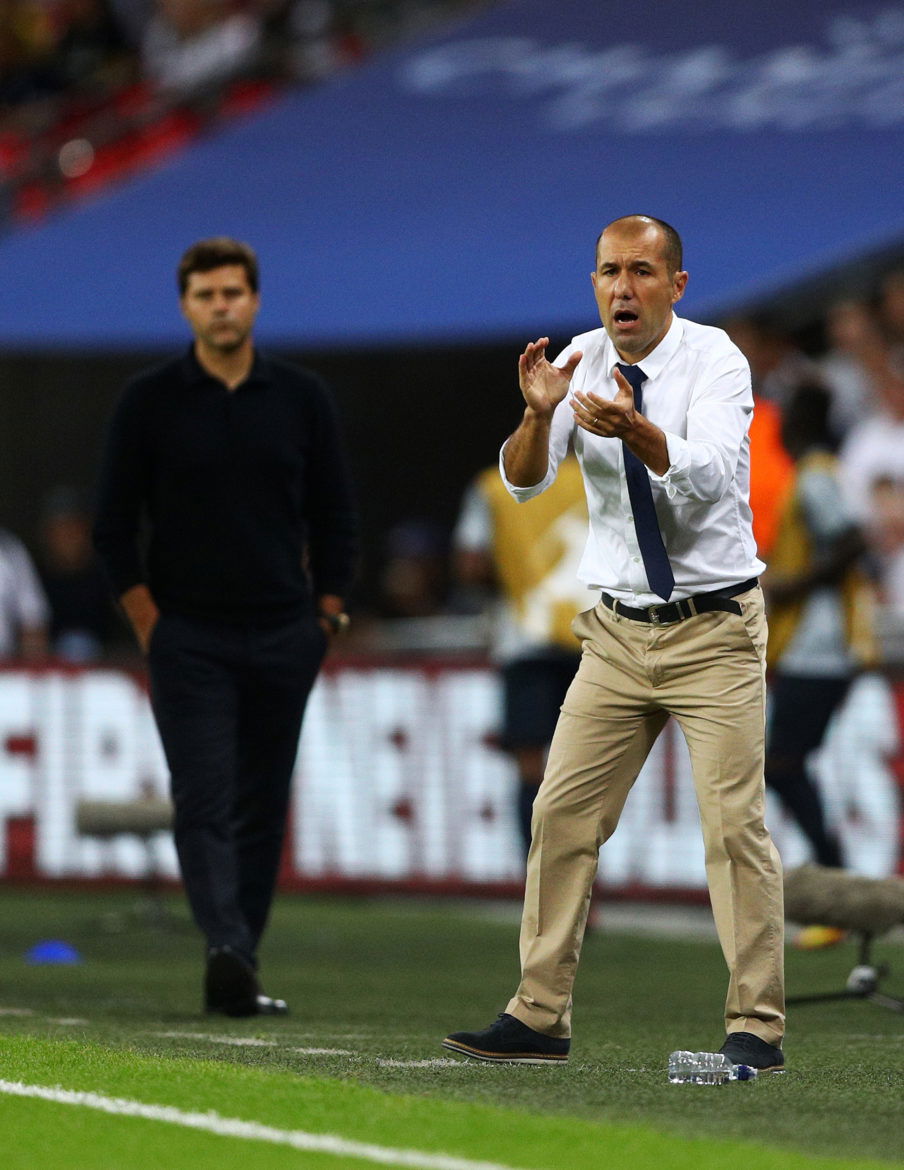 Leonardo Jardim: If we're simply going by my proposed identity that I, and many others, think the club should be operating under, Jardim sounds like the ideal man for the job. Sure, Monaco's vice-president said Jardim will be staying at Monaco. But if we just took everyone's word as gospel, Paul Pogba would still be at Juventus and, if I may, Chelsea are going to win the Premier League every year for the next decade. That's just not how this stuff works.
Jardim is cut of the same ilk as former Blues manager Andre Villas-Boas in the sense that he never played football professionally. Many fans have slated him for playing "counter-attacking football" — it's funny how that term now has this stigma attached to it after Jose Mourinho's second reign and Conte's tenure at Chelsea — but it draws many similarities to the system Liverpool runs. Jardim's teams have been decimated at Monaco, forcing him to constantly be changing his style of play. But he's always had a knack for getting the most out of his youth players. Looking at you Kylian Mbappé, Fabinho, Anthony Martial, Bernardo Silva, Thomas Lemar, Tiémoué Bakayoko and William Carvalho. That's just the tip of the iceberg. I've never really heard him complain much about Monaco selling their stars or beg for more players. He seems like the kind of "yes man" that Chelsea seemingly is craving. He's probably my second choice when you factor in how realistic the possibility of him coming to Stamford Bridge is.
Mauricio Pochettino: Pochettino is really the only remaining manager that hasn't been mentioned — Pep Guardiola aside, of course — that I'd seriously considering wanting to fill the job, barring unforeseen circumstances like none of the aforementioned managers being available. There's probably less than a one percent chance of Pochettino leaving Spurs this summer, but it's a chance nonetheless. I have no idea what it would take for his discussions with Tottenham chairman Daniel Levy to be so bad that he'd just up and leave the club. But, I do know that Abramovich loves Pochettino and very much fancies the idea of him being the manager at Stamford Bridge. That much really isn't a secret.
Perhaps part of the reason the Technical Director/Director of Football position hasn't been filled yet is Abramovich wanting to give Pochettino complete control over scouting and managing, and Chelsea's owner wanted to wait and see if his services would be available this summer. Not going to go too in-depth here, because everyone has seen what he's built at Spurs and what they (haven't) accomplished. The true test of Pochettino's nerves will be when bids start rolling in for Harry Kane and Dele Alli, and Levy has to think long and hard about whether or not to accept them. Like I said, less than a one percent chance of it happening, surely, but it was definitely notable.
Luis Enrique: Enrique seems to have priced himself out of the market here if recent reports are true. I'm not all aboard the "he was only good because he had MSN" train, but that certainly had something to do with it. He lacked a bit of an identity at Barcelona and was more or less driven out. He'll get Chelsea playing more attractive football if that's your type of thing, but he seems to me to have a little bit of an ego.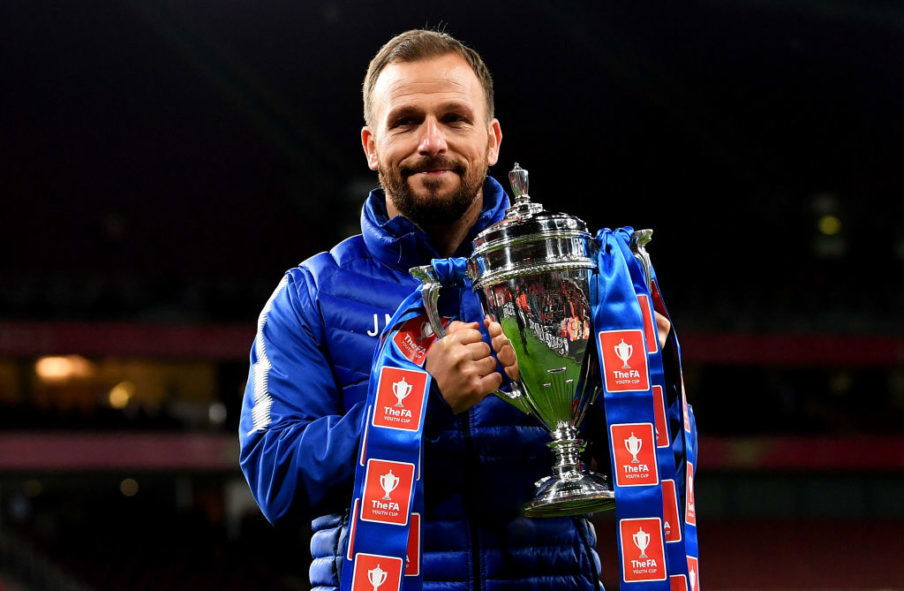 Jody Morris: This is a name that's been oddly, yet understandably, thrown out there by many Chelsea fans that want to see the youth given a chance. It should be noted, however, that Morris is relatively new to this whole manager thing. Initially brought in to assist with the Under-21 team during the 2013/14 season, Morris wasn't given a head coaching gig until he was given that title with the Under-18 squad in 2016. Whoever our next manager, they need to have some sort of relationship with the academy and have a more clear pathway between the youth academy/loan army and the first team. Morris could be the guy to assist the manager in doing that, but I don't think he's quite ready to take over full-time duties with the first team.
Massimiliano Allegri: Would be Conte 2.0, so let's take a hard pass on this one.
Carlo Ancelotti: This, to me, is the absolute last resort. If Sarri and Jardim both stay at their respective clubs, and Chelsea decide one more year of Conte won't be healthy for the club, I could think of worse things to do than ask our former manager in Ancelotti to manage on a one-year contract. Throw this in the Pochettino class of "one percent chance of happening" though. The club has too many important needs to address to be able to just more or less sit idle for the next year.
PLAYERS
Untouchables: Eden Hazard — winning clubs don't sell their best players (I'm about to sound hypocritical in the next group).
N'Golo Kante — honestly, probably our most valuable player. It's arguable, but he makes a very good case for it.
Andreas Christensen — hit an unfortunate string of bad luck down the stretch, between misplaced passes and injuries, but overall a good season for the Danish centre-back. Certainly the future of the back line.
César Azpilicueta — in the same category as Kante. Can play seemingly anywhere, and just as crucial to the defence as Hazard is to the offence.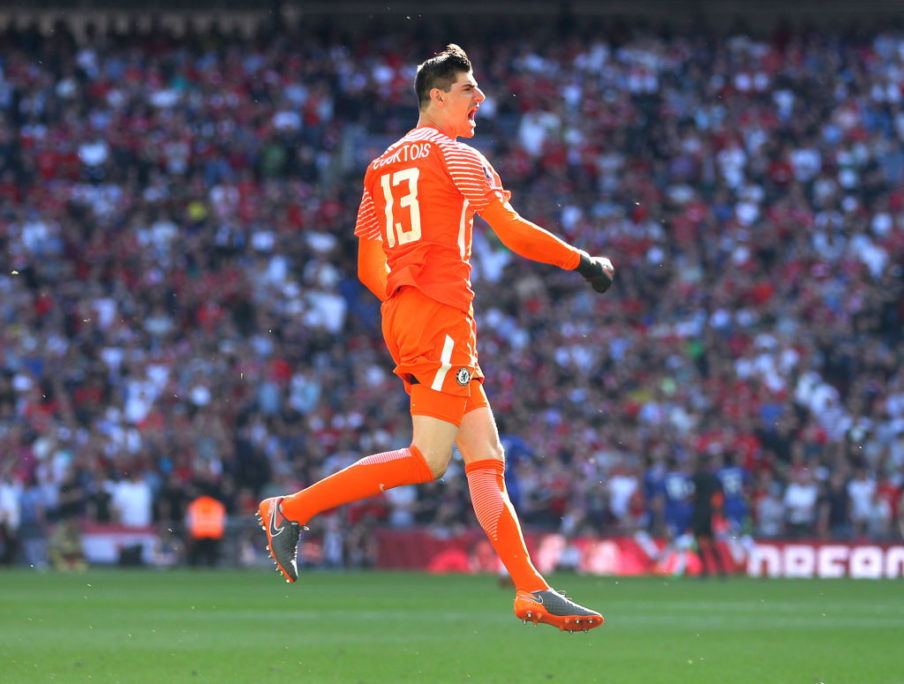 Don't necessarily want to sell, but willing to listen to offers:
Thibaut Courtois — he shows so many flashes of brilliance. He was so vital in the FA Cup Final, but the moaning about moving back to Madrid has got to stop at some point. Hazard more or less delivered an ultimatum, and Courtois more or less backed it up. Buy some players and get him re-signed. If he extends his deal, lay down an ultimatum — the Madrid stuff stops. Set a deadline this summer for him to decide whether he's extending his contract.
Marcos Alonso — Chelsea are likely to get rid of the wingback position this summer. Alonso's value with the club won't be any higher than it is right now. If he is only tasked with defending, he can be pretty solid. If he's only tasked with attacking, he can put in a shift. When he's got to do both, it's a different story. At left-back, he's going to need to do both.
Álvaro Morata — his first season in England was a bit of a rollercoaster. If Chelsea can somehow make their money back on him, I wouldn't be opposed to selling him. I think a lot of times, fans forget that these footballers are human and, at the end of the day, they're just like you and me — they go home, put their head on their pillow, fall asleep and wake up the next morning.
Morata battled with injuries during the second half of the season after he found out his wife was pregnant with twins and, about a month later, one of his best friends died in a car crash. On top of all that, this is the first season in his career where he was relied upon as being the full-time, lone striker at his club. You can say "well we spent £60 million on the bloke, he should be out there scoring goals". It's much easier said than done. But at the end of the day, he's human like the rest of us. I'm not as willing to give up on him as most, but I'd have a hard time saying no if the club gets their money back for him.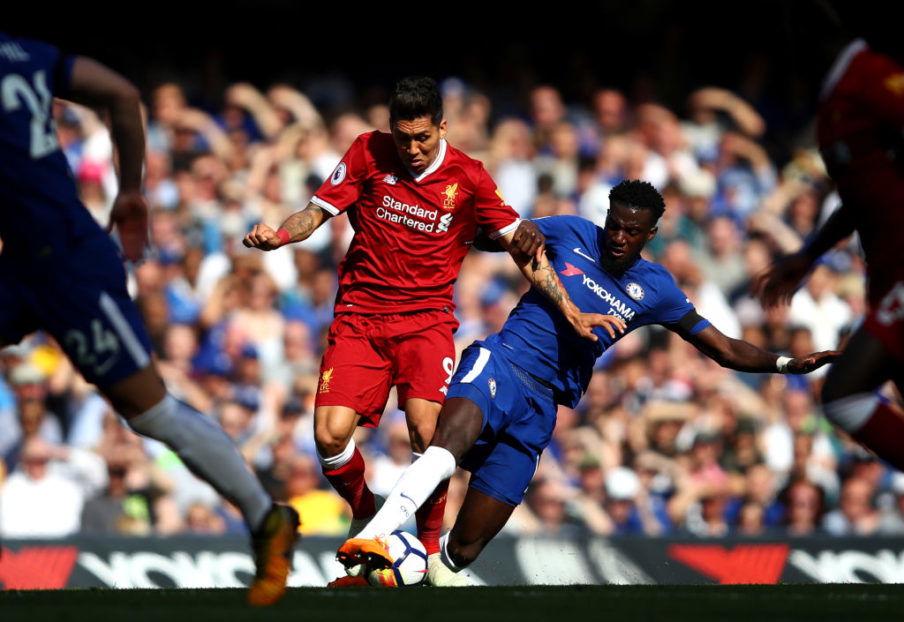 Not untouchable, but not really willing to listen to offers:
Willy Caballero and Eduardo — both are perfect for their roles at this club.
Antonio Rüdiger — what a performance against United at Wembley. He's proven so many doubters wrong this season and I think can be a future leader at the club.
Emerson — in a sense, he's in the same category of Rüdiger. It's been a small sample size, but he's impressed in so many ways this season and can play a major role in 2018/19.
Ross Barkley — it's been too small of a sample size and he's been dealing with injuries. We didn't spend much on him, so let him get a full summer in at the club, a full pre-season and see what he can do.
Tiémoué Bakayoko — he's shown flashes of brilliance, especially in the 1-0 win over Liverpool at the end of the season and, I thought he did pretty well against United in the FA Cup final. He came to Chelsea injured and probably didn't fully recover from it. I think he'll come good.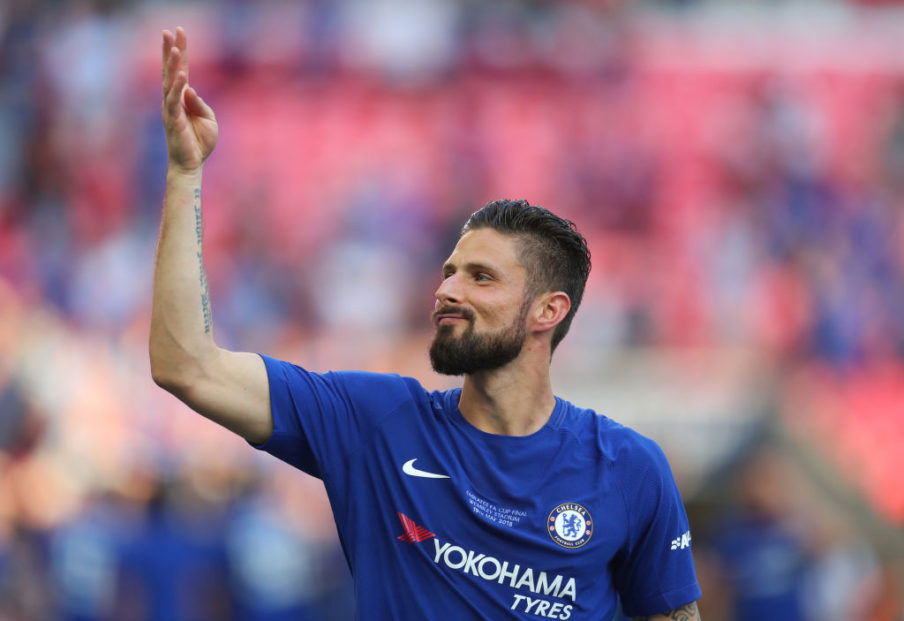 Undecided:
Davide Zappacosta and Gary Cahill — I'm lumping these two together because, in both cases, I would lean more towards the side of selling them, but I'm still not 100 percent committed one way or the other. I think the club needs a drastic drainage of the cesspool, even if some of those players aren't deserving of being sold. That said, Cahill has been a great servant to the club and, if a new manager were to arrive at Chelsea this summer, could be a massive help to the manager in adjusting to life in London, at Chelsea and whatnot. At the very least, I think Cahill deserves to have the captaincy stripped off of him. We can't go three years in a row with a captain that isn't on the pitch all the time.
David Luiz — his row with Conte was far from private. He appeared in five matches since the beginning of November, although Conte has insisted ever since that Luiz's absences have solely come down to injuries, we doubt that. Luiz also falls in that humble servant category and, I'd imagine, will stay at the club if Conte leaves.
Olivier Giroud — what a signing this panned out to be. Michy Batshuayi is almost certainly returning to the club this summer. Depending on how transfers work out, there may not be room for Giroud. The club could certainly make some money and more if they decide to sell the Frenchman.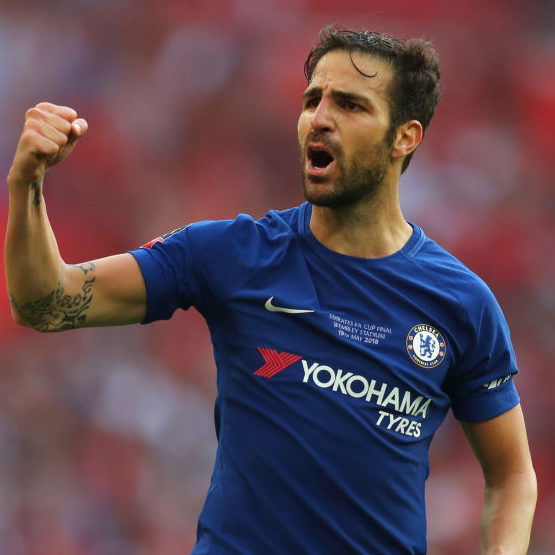 Time to move on:
Cesc Fàbregas — truly the last signing of Chelsea's that I've been thoroughly overjoyed with. I was excited about Kante and optimistic about many others, but Fàbregas' signing before the last World Cup gave me a feeling I've rarely experienced with players the club has purchased. Watching Fàbregas run around at Wembley for 90 minutes with a refrigerator seemingly strapped to his back was painful to watch.
Victor Moses — another good servant to the club that seemed to be lightning in a bottle under Conte. Like Alonso, the club is likely getting rid of the wingback position, so I'm not really sure where Moses fits in with a four-at-the-back formation.
Pedro — he just doesn't do much for me anymore. If there was a FIFA award for time spent running around like a chicken with its head cut off and playing like it's a fire drill, the award would eventually be named after Pedro.
Danny Drinkwater — I can't believe I tried to defend this signing. The club just needs to admit it was wrong and move on here.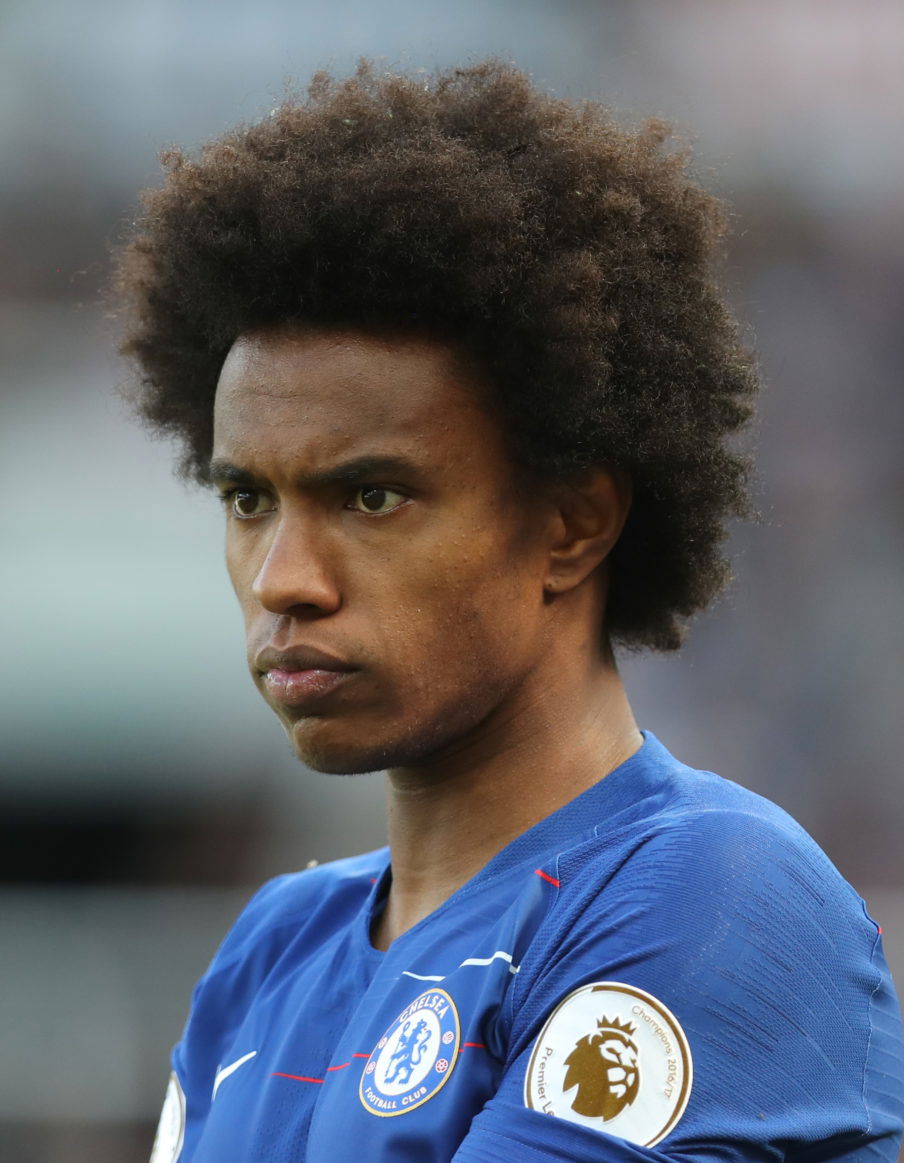 Don't let the door hit you on the backside on the way out:
Willian — a week or two ago, he would've been in the "time to move on" category. That was, up until his interview legitimately a day before the FA Cup Final and then his childish picture he posted to his Instagram story on Sunday. That is a grown man, a 29-year-old adult human being, posting a picture of the team with the FA Cup trophy, but putting trophy emojis over his boss.
This is coming from a player who wasn't even a guarantee to be on the team sheet week in and week out. It's childish behaviour that goes on because, again, the club lacks a spine with real leaders. I highly doubt this would've happened in the days of Terry, Lampard, Drogba, Cech, Cole and the like were at the club.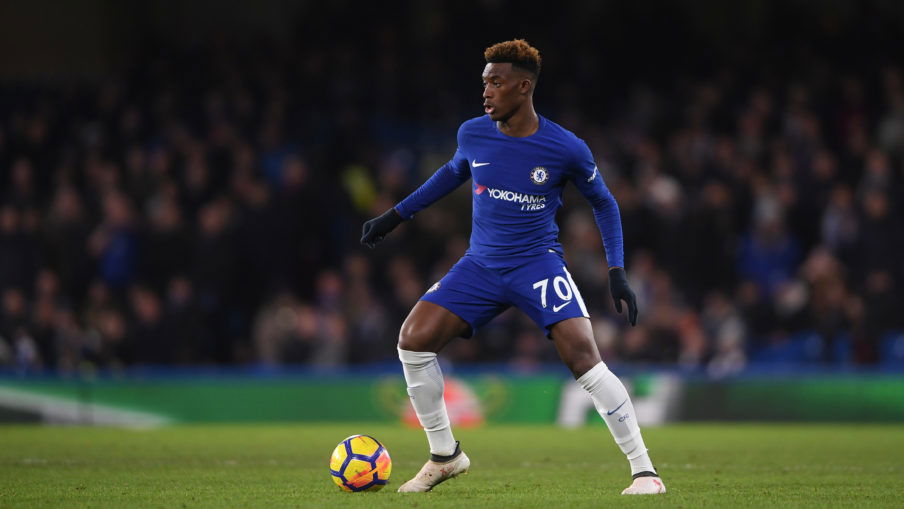 Youth players that deserve a look:
Ethan Ampadu — he pretty well toed the line of being a youth academy player and being at least a member of the matchday squad.
Kyle Scott — seemed to spend a decent amount of time around the first team this season. Only made one appearance with the club this season, a 28-minute cameo against Hull City in the FA Cup. Europa League could do wonders for players like Scott next season.
Trevoh Chalobah — made the bench for the FA Cup final. I think you can only comfortably say that Christensen and Rüdiger are the only guarantees at centreback to return next season. That leaves at least two spots up for grabs.
Reece James and Dujon Sterling — under a four-at-the-back system, Azpilicueta will likely move to right-back. Let James, who won Chelsea Academy Player of the Year, and Sterling both get reps as Azpilicueta's understudy and playing time in cup matches and possibly Europa League matches.
Josh Grant and Jacob Maddox — both players passed the 100-dev game threshold this season, which is typically when players make the next step. Granted, Chelsea aren't your typical club. Add Ruben Sammut and Isaac Christie-Davies to that list, but they've been linked to moves to Portsmouth and Liverpool, respectively.
Callum Hudson-Odoi — it's so obvious that this kid deserves a chance. He's essentially, for lack of a better term, bullying the kids in youth academy matches to the point where it doesn't even seem so impressive because he's just at such a higher level than the competitors. He'll likely get a loan this summer — but once, just once, I would like to see a kid of Hudson-Odoi's nature jump straight from the Chelsea youth academy to the Chelsea first team.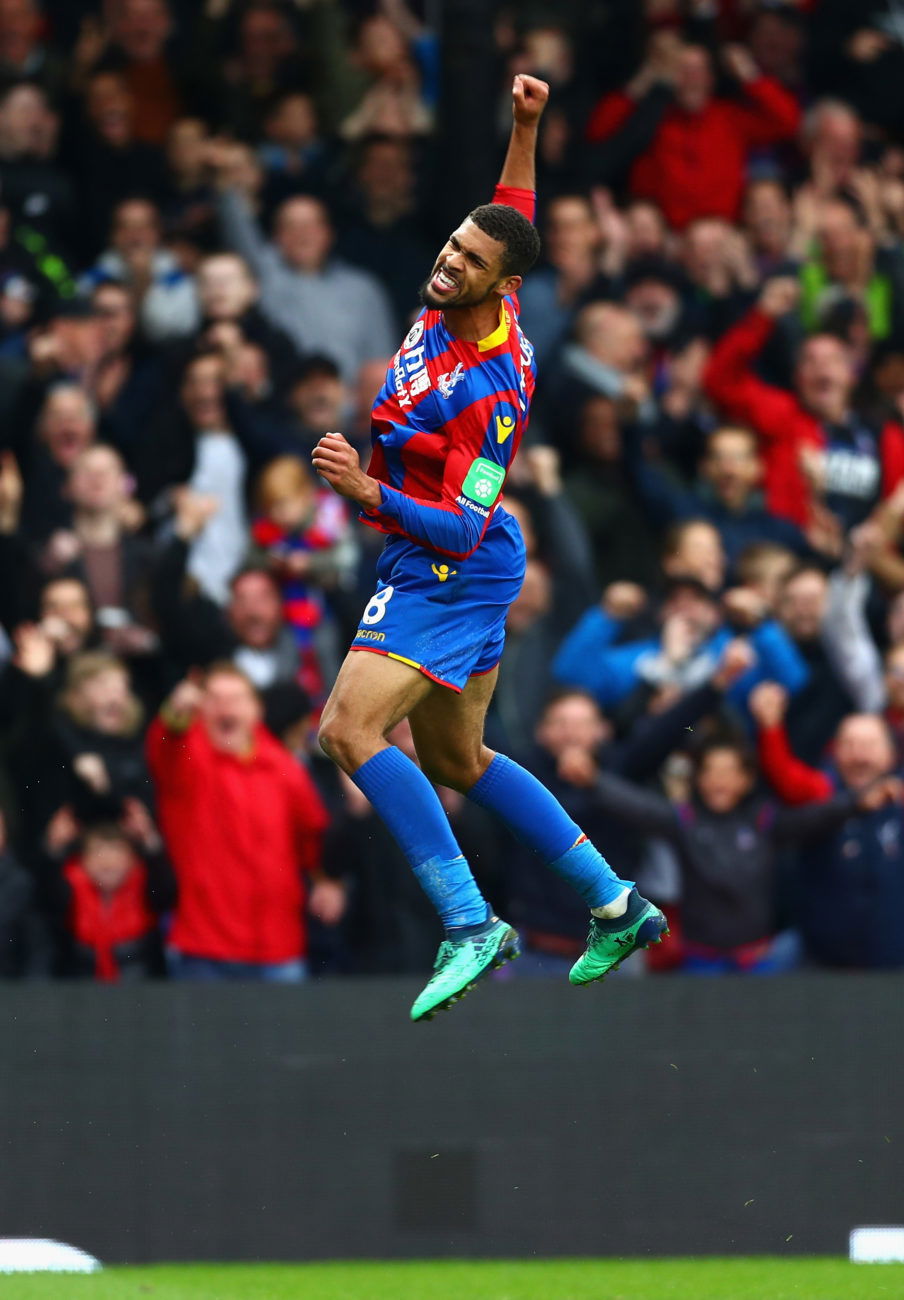 Loan army that deserves a crack at the first team:
Ruben Loftus-Cheek, Mason Mount, Marco van Ginkel, Michy Batshuayi, Kenedy, Kurt Zouma and Tammy Abraham — these are the players in the loan army that certainly look, to me, to be ready to take the next step. Abraham's loan spell at Swansea was a mixed bag, but I could think of much worse third-choice strikers.
England manager Gareth Southgate is very fond of Loftus-Cheek, and he very well could see a decent bit of time at the World Cup as England's creative midfielder. Mount is even getting some training time with Southgate's squad leading up to the World Cup.
Zouma's loan was a mixed bag as well, but Chelsea's insistence on Christensen's playing time this season shows that the club can be patient with a player of that calibre. Batshuayi's loan at Borussia Dortmund further proved that talent that is underneath the surface. He's good enough to get a fair shot at the main striker job and, at worst, will be plenty of support to challenge and push whoever the main striker is next season.
Van Ginkel's ceiling may perhaps be the Dutch Eredivisie; but he was on loan and the captain at PSV, which I think says a lot. For a club that needs leaders, van Ginkel certainly deserves a look at Chelsea.
Ola Aina, Jake Clarke–Salter, Matt Miazga, Fikayo Tomori, Jay Dasilva, Lewis Baker, Jeremie Boga, Charly Musonda, Kasey Palmer, Mario Pašalić, Ike Ugbo and Lucas Piazon — if we're serious about integrating youth into the first team, it'd probably take something extreme for players in this category to get a look. And obviously, not every player on this list is going to get a look. I'm sure many of them could use another loan spell.
TRANSFER SHORTLIST
Goalkeepers:
Alisson, Gianluigi Donnarumma, Kevin Trapp and Jack Butland — I'm really just spitballing here. The only way the club would be in the market for a goalkeeper is if Courtois is sold. This is mainly just a list of goalkeepers that I can think of off the top of my head that'll likely be available this summer at varying prices. This list will obviously expand if Courtois is sold.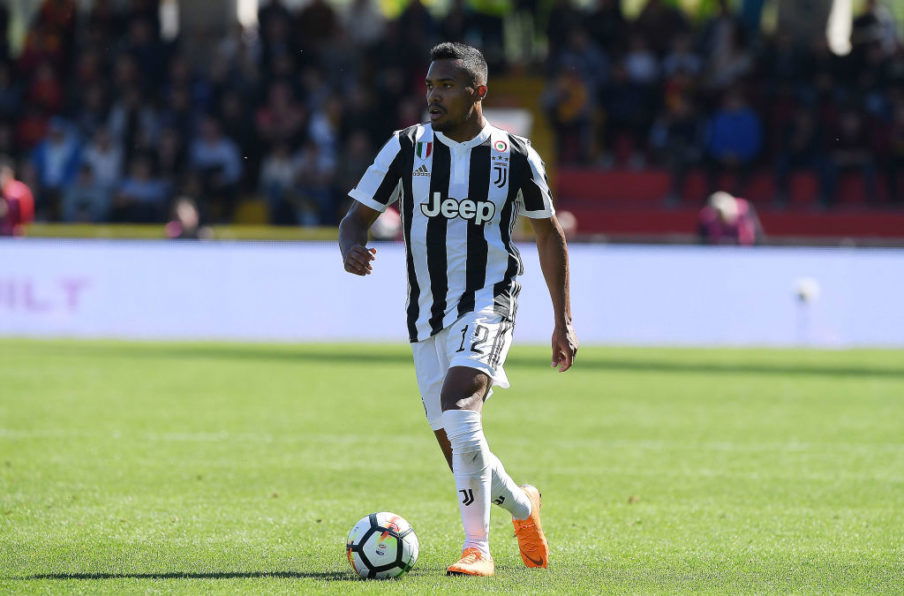 Defenders:
Toby Alderweireld and Jamaal Lascelles — defence is probably where we're deepest as a club, and if Chelsea are going to get a centreback, I'd want the club to splash the cash on someone like Alderweireld to partner with Christensen. Lascelles isn't necessarily of the "splash the cash"mould, but he's been linked with the club.
Jérôme Boateng is a name that's been thrown out there recently as hinting at wanting out at Bayern Munich. Perhaps Chelsea could look at bringing him into work with fellow German international Rüdiger.
Alex Sandro — again, I'd be fine with Emerson being the first-team left-back next season. Sandro had a down year this season, and the asking price shouldn't be astronomical. I wouldn't want Chelsea to go chasing him again all summer. It'd be more of a "give us an ultimatum within a few days" type of ordeal. If he's not available, move on. Aside from getting a clear upgrade — I don't really think an upgrade can be had on Azpilicueta at right-back — fullback is a position I'd be more than comfortable letting the youth serve as the second-choice players.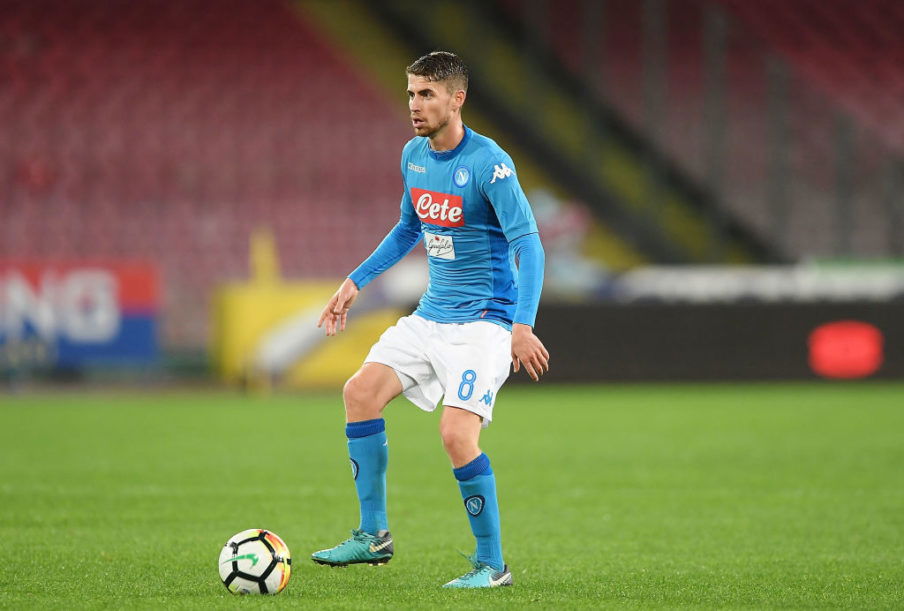 Central midfielders:
Jorginho, Sergej Milinković–Savić, Paul Pogba, Jean–Michaël Seri, and Fred — I'd prefer Loftus-Cheek get a role in the midfield next season, especially if the club moves to a three-man midfield formation. Bakayoko should get a look in as well, but getting someone that can help link the defence to the attack would be a great commodity, and the man for the job will vary depending on who the manager is next season. Call me crazy for putting Pogba on that list, but I don't care about his haircuts or how he comes across on social media. There's a world-class player inside of him, and I don't think he gets nearly enough credit because United paid such a massive fee for him.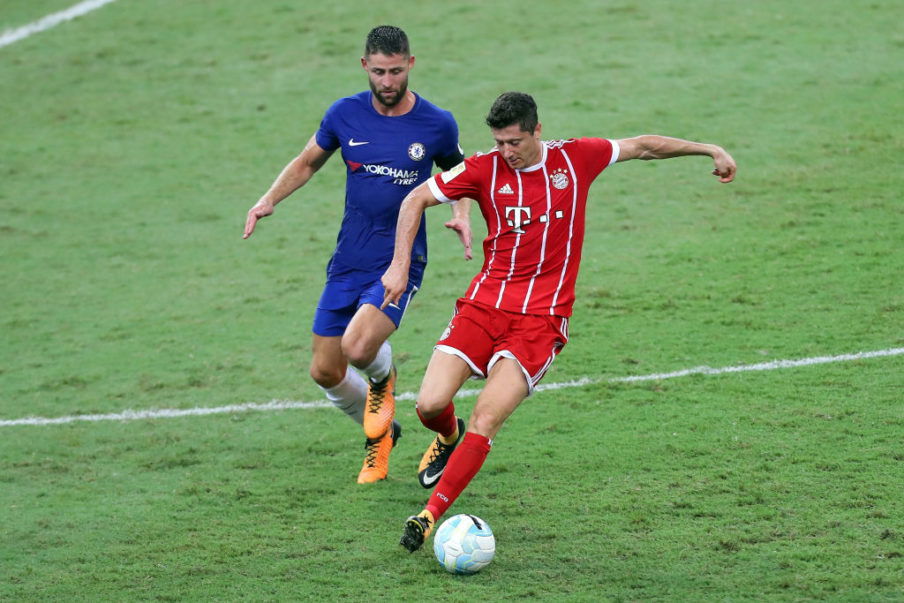 Forwards:
Robert Lewandowski and Mauro Icardi — both of them are proven goalscorers and can inject goals into this team, something it needs so badly. If the club are moving on from Morata, they need to spend whatever it needs to guarantee some goals at the striker position.
Icardi helped Inter get back into the Champions League after a six-season drought, and Lewandowski is still chasing that Champions League title. But I don't necessarily think that rules Chelsea out of signing either one of them just because they'll be in Europa League next season. As nice as winning the Champions League would be for players, I don't think it's as high of an ambition as many think.
Chelsea reportedly made a "concrete offer" for Lewandowski, whatever that means, and Icardi has said his future is still undecided as well.
Anthony Martial and Leon Bailey — here's the part where this new identity really comes in to play. If the rumoured Willian for Martial swap — I'm sure there's some money involved in there somewhere — is true, I'll swim across the Atlantic Ocean and carry Willian to Manchester on my back if that's what it takes to bring Martial in. I have no idea exactly what his price tag would be, but Martial could do wonders at Chelsea. And Bailey is … well … Bailey. Could be the perfect goal-scoring threat that Chelsea have been craving opposite of Hazard for years.
SUMMARY
All of this should be much more clear in the coming days, as it is believed that Sarri's release clause expires on Tuesday. Who's staying, who's going out on loan and who's coming in will be speculated all summer, and the World Cup throws a wrench into things when you take into consideration the transfer window closes before the season starts.
---